Selena Gomez is apparently not taking her former boyfriend Justin Bieber's rumoured relationship with Sofia Richie very well. In a new report, The Heart Wants What It Wants singer is said to have broken down as she is "constantly crying" over the growing closeness between Bieber and Richie.
"He was so harsh, and it made her realize that he really is over her," claimed a report by Star magazine(via Hollywood Life).
The tabloid insider, who shed light on the situation, further revealed that the 23-year-old songstress is aware that Bieber's romance with the 18-year-old model is "real deal".
"Selena's heard that Sofia is the first girl he's had strong feelings for since her," the source said. "She's hysterical and constantly crying," claimed the report adding, "She doesn't want to perform or even get out of bed — she's not doing well at all."
While this is one side of the story, Hollywood Life has a different take on the entire Gomez-Bieber-Richie fiasco. In fact, the website asserts that the Kill Em' With Kindness hit-maker is doing pretty well irrespective of reports suggesting that Gomez is devastated over the new couple.
"[She is] happy, driven and focused on making the right choice to keep her fans happy, whether that be getting back in the recording studio, making another movie or signing on for a new TV project," the report claimed adding, "Selena sees her passion for her career as a healthy escape from her relationship issues and other challenges she faces with her famous ex."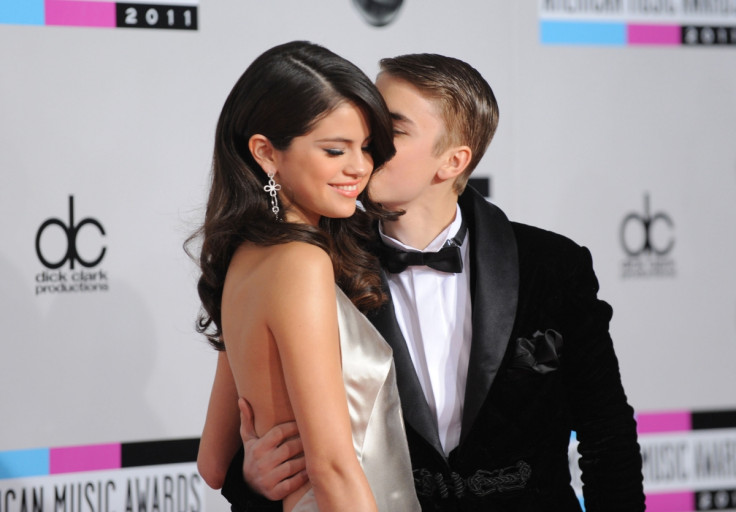 Meanwhile the Sorry singer is reported to be back in Los Angeles, where he reunited with his recent love interest Richie for her 18th birthday. The couple were photographed trotting on the streets together dressed in casual wear.
"[Sofia Richie] kept her head down as she carried her pet pooch," another report revealed adding, "The cover girl did not seem to be in the best of spirits but that may be because she has been suffering from a cold."