Captain America is not up for "raunchy" comedy! It seems like Marvel's superhero Chris Evans might be considering a break up with his comedian girlfriend Jenny Slate over her explicit comedy sets and lifestyle issues, according to a report. While the couple might still be passionate about each other, Evans being a superhero apparently has a great responsibility and hence the alleged break up.
"Jenny's an avid pot smoker and her comedy sets can be raunchy. Chris has a lot of kid fans and feels he has to protect the superhero image that's made him a star," claimed a report by OK magazine (via Hollywood Life).
If rumours are to be believed, Evans and Slate's romance took a downhill turn after the 35-year-old actor attended his girlfriend's 7 August show in Cambridge, Massachusetts. Apparently, like Slate's most shows, her set included several sex-jokes that reportedly didn't go down well with Evans.
According to the source, the Fantastic Four actor was not at ease with his girlfriend joking about their sex life onstage and was allegedly "cringing" throughout the show. While this surely comes as a big shocker, fans should take this piece of information with a pinch of salt as it comes from tabloid insiders.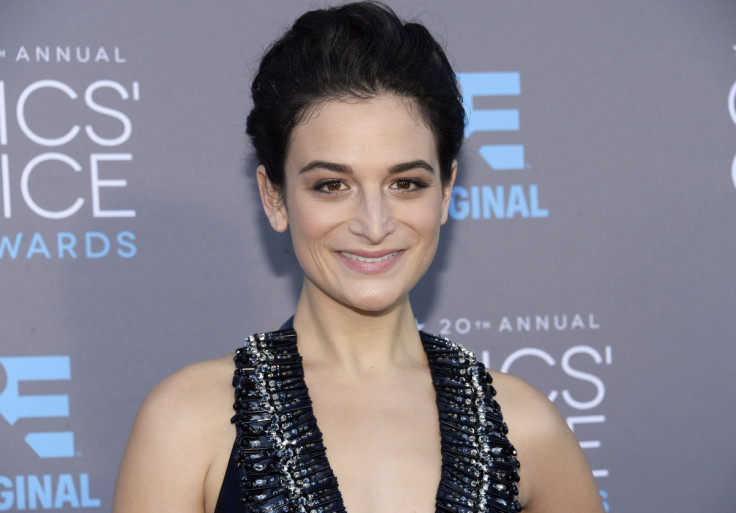 Evans previously made headlines about his romance with the actress-cum-comedian after the two made their red carpet debut in June 2016 at the premiere of The Secret Life Of Pets. The 34-year-old voice artist even accompanied the Marvel superstar for a double date with his brother Scott Evans.

Addressing her romance with Evans she had earlier in an interview said, "I didn't know what to expect when I met Chris. I was a little scared because I kind of felt like, Well, I don't know him. He's a giant man with huge muscles and he's Captain America. How could we ever connect?"

"[But the] first night that we hung out, I was like, Wow, I could hang out with Chris for, like, 90 hours," she added.