Selena Gomez will be in high spirits today (22 July 2016) as she celebrates her 24th birthday. The Good For You songstress has dramatically propelled herself to new heights by reinventing her pop career and becoming a social media queen. Just how did the former Disney star, who was once perhaps best known as Justin Bieber's girlfriend, transform her image?
Gomez rose to prominence as the star of Disney series the Wizards Of Waverly Place between 2007 and 2012. However, as the show came to an end, attention quickly shifted to her personal life due to her highly publicised on/off relationship with pop star Bieber. It almost seemed as though Gomez's public image would be wholly consumed by the huge force that was "Jelena", as the couple were affectionately known.
Intent on ensuring her talent shone in its own right, Gomez has gone on to pursue various projects, from acting to lucrative fashion endorsements. Roles in Hollywood films have so far included Spring Breakers, starring Vanessa Hudgens and James Franco, and Bad Neighbours 2 alongside Zac Efron and Seth Rogen. Plus, a cameo as herself in The Big Short, which boasts an all-star cast with Christian Bale, Steve Carell and Ryan Gosling, certainly hasn't hurt.
The sky's the limit for Gomez, who told Variety in January of her film plans: "I've always loved the idea of directing. I'm not sure about writing – I don't know if that would be my forte. But I love filming things. I love capturing things. I love figuring out how the camera works. Maybe one day."
While pursuing her acting endeavours, Gomez has been careful not to leave her music career on the backburner. In October 2015, the singer released her second studio album Revival, earning a number one on the Billboard 200 chart. The success of the record meant Gomez was able to launch an accompanying tour, which spans 82 dates from May to December and visits North America, Europe, Asia, Australia and New Zealand.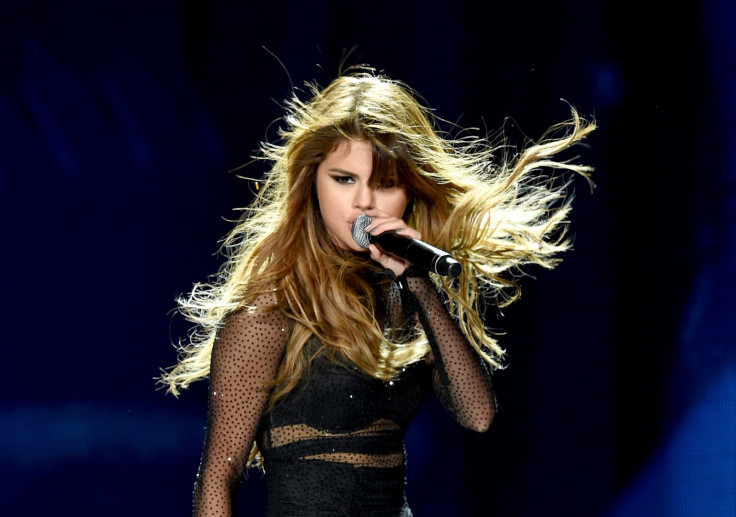 Sharing her hopes for the Revival tour, Gomez told Entertainment Weekly at the time of its launch: "Whether you're my fan from the beginning or just barely even know one song of mine, I want you to be able to see this show and know that it's possible for anybody to do what they love. It's not an untouchable thing, whether it's singing or acting or getting out of your hometown. It's bigger than just myself. I care about what people are going to see and take away from this tour."
The stage isn't the only platform Gomez has conquered in the last year. The Hands To Myself hitmaker has become the most followed celebrity on Instagram with more than 90.8 million fans subscribed to her account. AdWeek also reported that Gomez can charge up to $550,000 per post on the photo-sharing platform.
Even with her growing accolades, Gomez remains humble. The actress told GQ in April: "It's either of two extremes," she said regarding fame. "Either you're going to succumb to it and be surrounded by all the noise and enjoy it and get the rush from it, or you're going to be so far off of it because you don't trust anyone or think any of it's genuine. That's the girl that I am."
As to where Gomez thought she would have been at 24 if not famous, she added: "I would've fallen in love and gone to school. I think I'd maybe be thinking of having a family and kids now, at 24, which would be this year. Yeah."