Selena Gomez is 'over' Justin Bieber amid Nicola Peltz dating rumours
Selena Gomez is reportedly "over" ex-flame Justin Bieber, who is rumoured to be dating actress Nicola Peltz. The Same Old Love hit-maker has apparently asked mutual friends not to talk about Bieber's relationships when they are with her.
HollywoodLife reported that the 23-year-old singer is sick of Bieber's short-lived flings as the Sorry singer has been spotted with numerous ladies in the recent past.
"Selena says she's just over it with Justin now that he is dating Nicola Peltz," a source told the gossip site. "She wants to be friends with him but it is hard to see him go through one relationship after the next."
Another sources said: "Selena is tired of hearing about who Justin is dating from their mutual friends. She knows she will forever be connected with him, they were each other's first real love. Selena always fantasized about getting married and starting a family with him one day. Right now she is annoyed with him dating yet another pretty girl that's not her."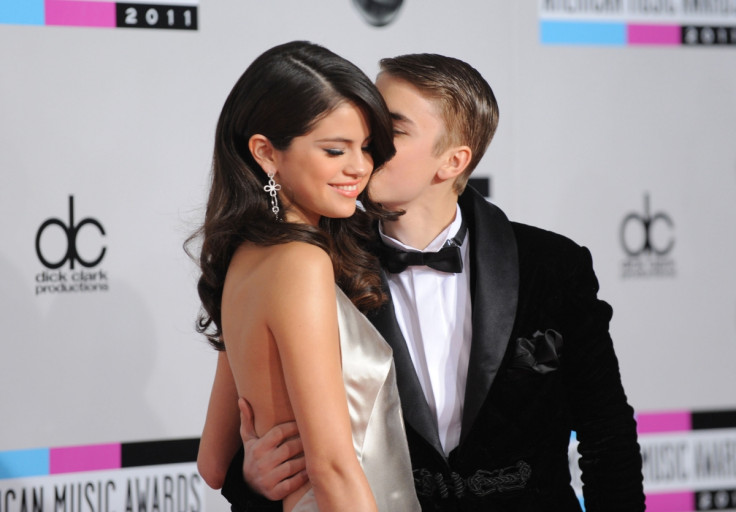 Moreover, Gomez seems to be fed-up with Bieber's erratic behavior. On 8 June, a video of Bieber involved in a fist fight appeared. He was floored to the ground by a brawny man following the NBA finals game between Cleveland Cavaliers and Golden State Warriors. It is still unclear as to what caused the fight that broke out just outside the hotel where the singer was staying.
"Selena hates seeing Justin get into fights. She thinks that it is really stupid and does nothing positive for him at all," a source said previously. "She hates seeing him getting into all these predicaments and would love for him to just take a break away from everything and everyone.
"She wants him to just chill, not go to clubs, not go to anything in public because she really fears for his well being."
Gomez and Bieber dated from 2009 until 2014 before parting ways.
© Copyright IBTimes 2023. All rights reserved.