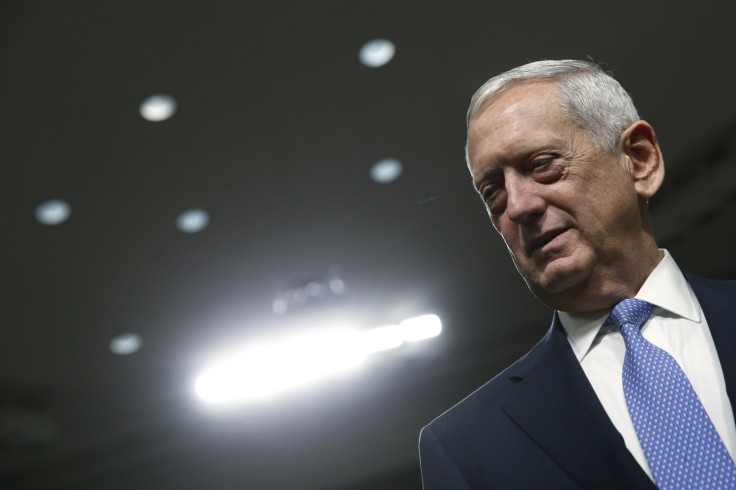 The Senate Armed Services Committee has voted overwhelmingly in favour of a waiver allowing retired marine general James Mattis to serve as US Secretary of Defense.
The committee voted 24/3 in favour of the waiver allowing Mattis to take on the role – granting an exception to the law that requires military officers to have been out of uniform for seven years prior to taking up a role as Pentagon chief. Mattis retired in 2013.
The three people who voted against the waiver were Democrat senators Kirsten Gillibrand, Richard Blumenthal and Elizabeth Warren.
The proposal must now be agreed by the Senate. If it is passed, Mattis will become the second person who has been granted such a waiver, with the last being George Marshall in 1950.
Less than an hour after it passed by the Armed Services Committee, the waiver was being discussed on the Senate floor, after being brought up by Senate Majority Leader Mitch McConnell, The Hill reported.
"We're on the Mattis waiver. Anybody who would like to debate, please come over," McConnell said, beginning what is expected to be up to 10 hours of debate on the subject.
During the confirmation hearing, which took place prior to the waiver being voted on, Mattis was asked about his opinion on LGBT people in the military and the US' relationship with Russia.
The former general has caused controversy in the past, breaking with convention and speaking out against government defence policy. Mattis was particularly critical of rapprochement with Iran.
"Iranian malign influence in the region is growing. Iran is the biggest destabilising force in the Middle East and its policies are contrary to our interests," Mattis also said to Congress.
To gain confirmation from Congress, Mattis is courting the approval of Republicans and Democrats on the Senate Armed Services Committee, sceptical of Trump's admiration for Putin.