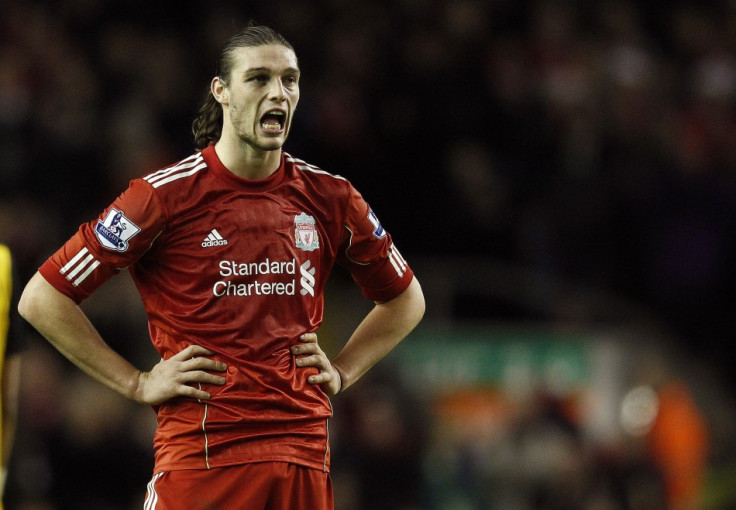 Former Liverpool striker Stan Collymore believes Kenny Dalglish should try to engineer "the transfer sensation of all time" by sending Andy Carroll back to Newcastle and endeavouring to bring Fernando Torres back to Anfield.
The ex-Liverpool star, who moved to Anfield in 1995 for a British record fee of £8.5 million, believes his former club's business last January, when they sold Torres to Chelsea for £50 million and signed Andy Carroll from Newcastle for £35 million, has patently not worked out.
Collymore believes Liverpool would be better served trying to bring Torres back to Anfield rather than persist with Carroll. The ex-England international suggests Carroll's style is simply not suited to the type of football Kenny Dalglish wants to play, and the 40-year-old believes a deal to send the 22-year-old back to his former club would be beneficial for all concerned.
While Collymore's fantasy transfer suggestion would appear an impossibility, the Channel Five and TalkSport pundit intimates Torres' woes since his departure from Liverpool has underlined how two of British football's most lucrative deals in history have simply not worked out as their respective clubs would have hoped.
"It will be the transfer sensation of all time. Liverpool must send Andy Carroll back to Newcastle and then ask Fernando Torres to pack his bags at Chelsea and head home to Anfield." Collymore told The People newspaper.
"Neither move has worked out, and everyone involved would be much better off if some deal could be hammered out for the £85million pair to return to their old clubs.
"The issue with Carroll is that he had only been in the Premier League a short amount of time before leaving Tyneside and he desperately needs games.
"Now, with Demba Ba heading off to the African Cup of Nations, Newcastle would surely jump at the chance to take Carroll back - even in a loan deal."
Collymore believes Carroll should not be held completely culpable for his malaise since his move to Liverpool late in last year's January transfer window, because the Merseyside club have not endeavoured to accommodate the striker's playing style at Anfield.
"His style is not suited to Liverpool, so he cannot take all the blame for the fact his move has not gone to plan. When I moved there from Nottingham­ Forest I was in a similar situation, but I adjusted my game over time." The former Anfield star continued.
"In this age, you've only got a matter of weeks to adjust before you are branded a flop, so Carroll needs to get back to basics and get some top-flight games under his belt. If it happens he could keep the Toon steam train chugging on."
While championing a possible return to Newcastle for the aforementioned Liverpool youngster, Collymore also believes Torres would jump at the chance to return to Anfield, were Kenny Dalglish to make an audacious move for the former Kop idol.
"It's the same with Torres, who has seen his all-round game completely change over the past 18 months." The former Liverpool forward added. "Chelsea would surely cash in if an offer of anywhere above the £20million mark came in - and I reckon Paris St-Germain could well pounce."
orres left Liverpool in January last year following a hugely prolific spell at Anfield. The forward scored 81 goals in 142 games during his four year spell on Merseyside.