The US Federal Bureau of Investigation (FBI) is refusing to comment on reports in the media that Sepp Blatter, who has resigned as President of football's world governing body Fifa, is under investigation.
Sources familiar with the Fifa corruption case told ABC News that Blatter is being investigated by the FBI and US investigators.
Last week the game was engulfed in crisis when nine football officials and five others were arrested in a series of dawn raids in Zurich, Switzerland. They face a number of charges related to corruption and money-laundering.
"Now that people are going to want to save themselves, there's probably a race to see who will flip on [Blatter] first," said one source. "We may not be able to collapse the whole organization but maybe you don't need to."
The FBI will not comment publicly on the claims because Blatter hasn't been publicly identified as a target of the investigation, which it describes as "ongoing."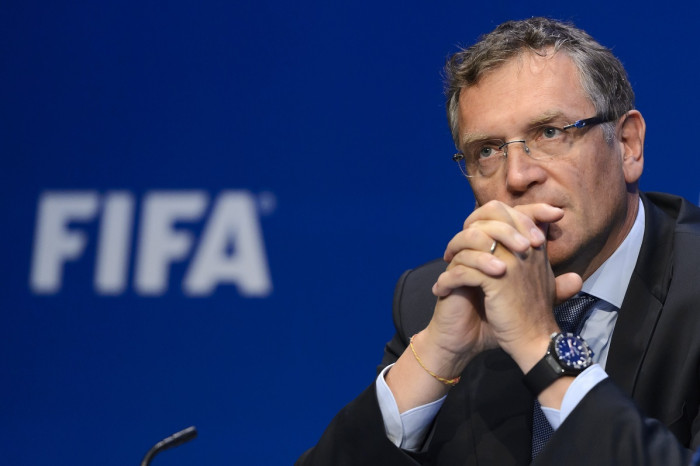 However, if the reports prove correct and Blatter is being investigated, this would provide an explanation of why the controversial Fifa president resigned just days after winning his fifth straight election.
"I have deeply reflected on my presidency and my past 40 years at Fifa," said Blatter, who was Fifa president for 17 years, at a hastily-arranged press conference. "I love Fifa more than anything and I only want to do the best for football and Fifa."
The reaction to Blatter's resignation was mostly positive. Former Real Madrid and Barcelona legend Luis Figo Tweeted: "Change is finally coming. Let's find a solution to start a new era of transparency and democracy in Fifa."
Blatter will stay on as president until a new one is selected. Candidates to succeed him are thought to include Prince Ali bin al-Hussein of Jordan, who dropped out at the final hurdle after failing to gain enough votes last week, and former French international and head of Uefa Michel Platini.