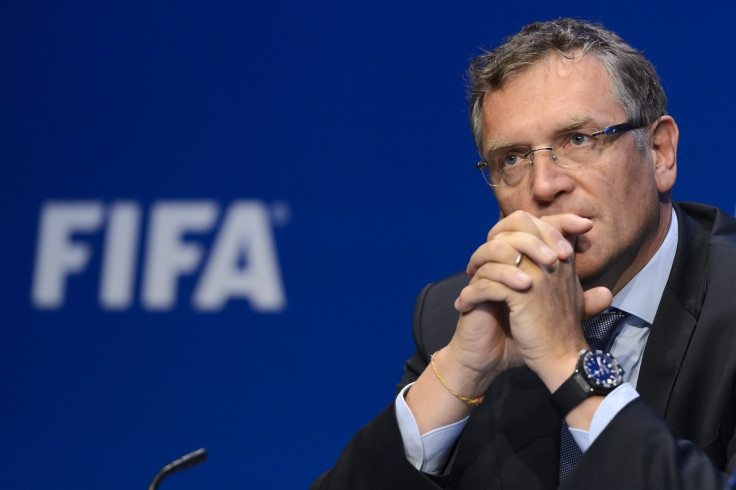 Fifa has denied Jérôme Valcke approved a $10m (£6.5m, €9m) payment to a bank account that was controlled by the alleged corrupt official Jack Warner.
Prosecutors are investigating if Fifa Secretary General Valcke was the man who gave the green light in 2008 for Fifa money to be transferred to the Diaspora Legacy Programme, whose fiduciary was Warner.
It is claimed the money, which came from the South African Football Association (SAFA), was used to secure the 2010 World Cup.
The payment is part of US authorities' indictment accusing Warner of taking a bribe in exchange for helping South Africa secure the right to host the 2010 World Cup.
Although Valcke is not named in the indictment, all parties deny the money was a bribe. Fifa has also moved to refute the allegations, saying it diverted the money at the request of the South African FA.
"The payments totalling $10m were authorised by the then chairman of the Finance Committee and executed in accordance with the Organisation Regulations of Fifa," the governing body said in a statement.
"Fifa did not incur any costs as a result of South Africa's request because the funds belonged to the LOC [Local Organising Committee]. Both the LOC and SAFA adhered to the necessary formalities for the budgetary amendment.
"Neither the Secretary General Jérôme Valcke nor any other member of FIFA's senior management were involved in the initiation, approval and implementation of the above project."
Last week, the FBI and US Department of Justice indicted nine Fifa officials and five corporate executives for "racketeering, conspiracy and corruption" to the tune of $150m (£100m, €136m).
Swiss prosecutors also opened criminal proceedings related to the awarding of the 2018 and 2022 World Cups.