As US federal investigators claim to have linked Fifa secretary general Jérôme Valcke to $10bn (£6.6bn) allegedly paid to South Africa in 2010, the roster of senior figures linked to the murky world of international football corruption has once again increased.
Valcke, a top deputy of Fifa boss Sepp Blatter, was the official who prosecutors said transferred the money in 2008 from Fifa to accounts controlled by another football official, Jack Warner, the New York Times has claimed.
Warner is one of 14 current and former football officials and sports marketing figures indicted in a corruption and money laundering case brought by the US Attorney at the end of May. He is accused of accepting the bribe from South Africa. Valcke has denied any involvement in the deal.
1. Jeffrey Webb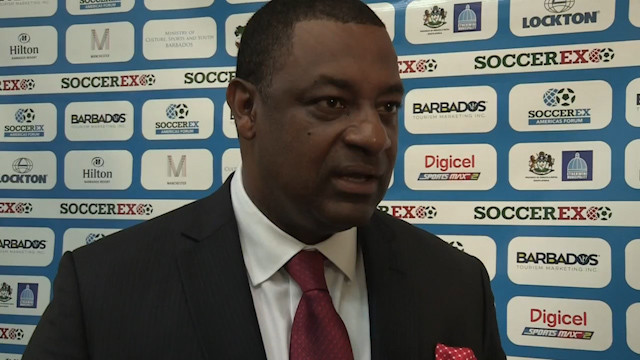 One of Fifa's numerous vice presidents, Jeffrey Webb, 50, is a former president of the Cayman Islands Football Association. A banker by trade, he was arrested in Switzerland after a probe by US authorities into corruption allegations.
Sky News reported Webb's arrest was the talk of the Cayman Islands, with locals shocked the man known as "Mr Jeff" had been implicated in bribery and racketeering.
Webb is also the head of the football regional governing body for North America, Central America and the Caribbean, known as Concacaf. In 2013 he was named as Sepp Blatter's anointed successor as Fifa president.
2. Nicolas Leoz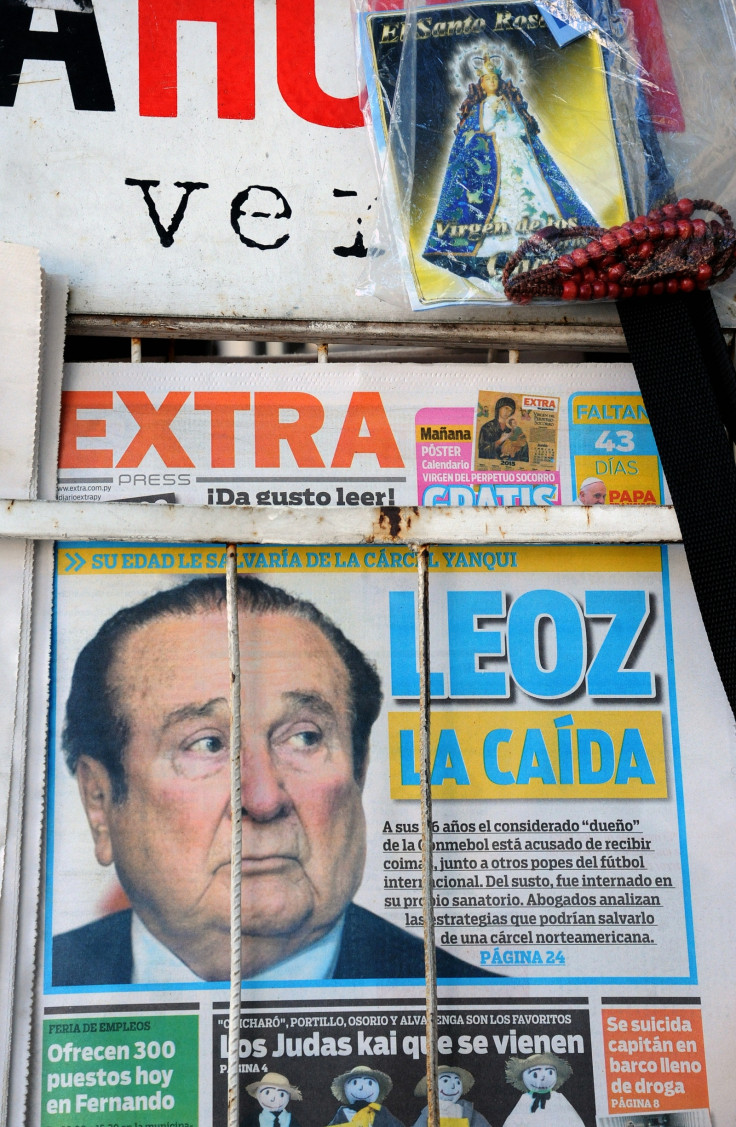 The former president of the South American Football Confederation (CONMEBOL), Nicolas Leoz recently resigned from the post he had held since 1986 on grounds of ill health. Following the news that he was one of 14 figures indicted by the US, he was later treated in hospital in Paraguay.
A Paraguayan national, the 86-year-old was a member of Fifa's executive committee for over a decade.
3. Jack Warner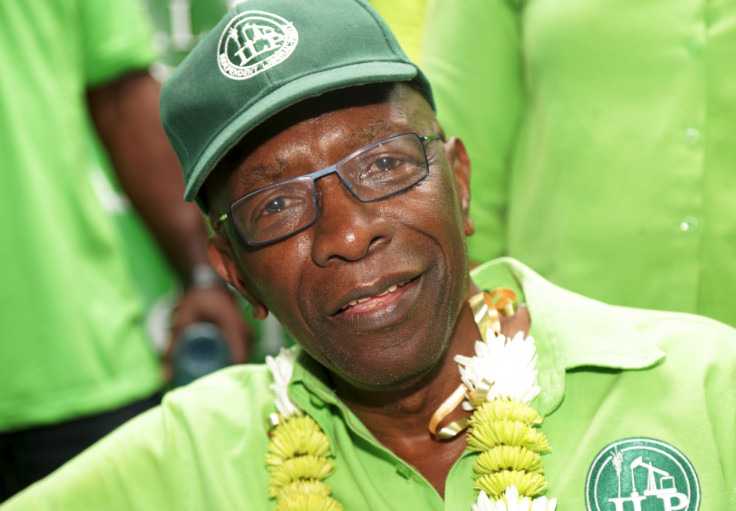 Jack Warner, 72, is perhaps one of the most infamous Fifa officials as a result of his resignation from all of his footballing positions after investigations into a corruption scandal in 2011.
He is a former Fifa vice president and president of CONCACAF and former minister for national security in Trinidad and Tobago. Fifa began investigating Warner in 2011 on three corruption charges but ended the probe when he stood down.
4. Eugenio Figueredo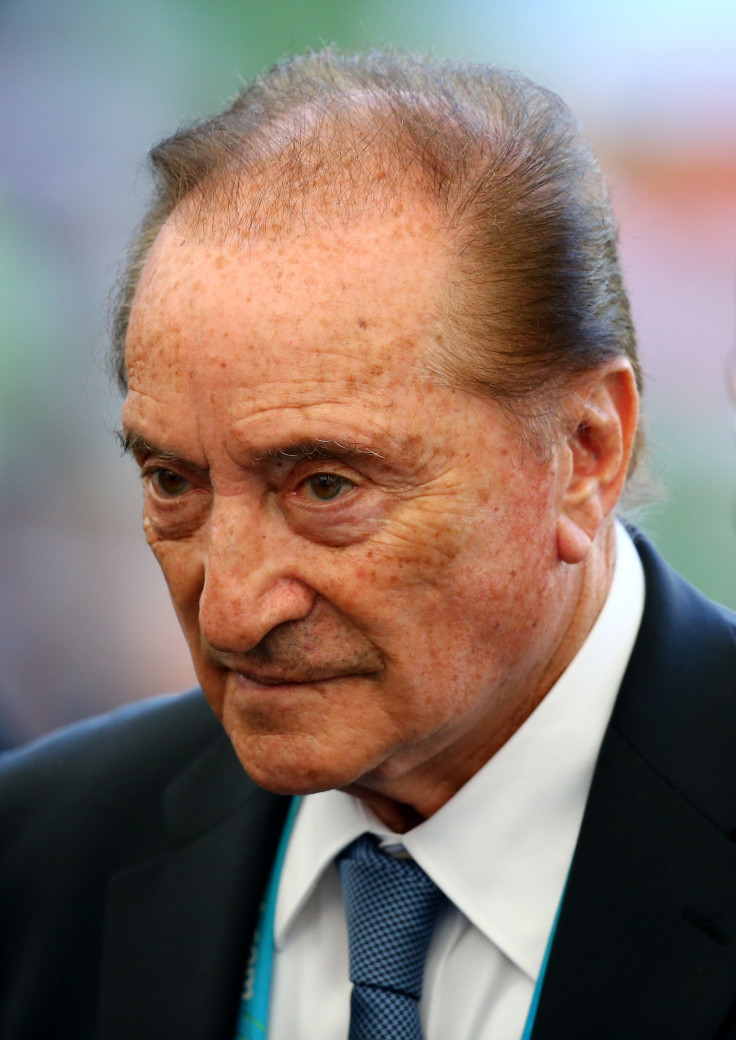 A former footballer, Eugenio Figueredo has been president of the Uruguayan Football Association and, since 2013, president of CONMEBOL – when he took over from Nicholas Leoz, himself accused of corruption.
The 83-year-old came to wider infamy in 2014 after defending former Liverpool player Luis Suarez, who was banned from football after biting another player during the Brazil World Cup.
5. Jose Maria Marin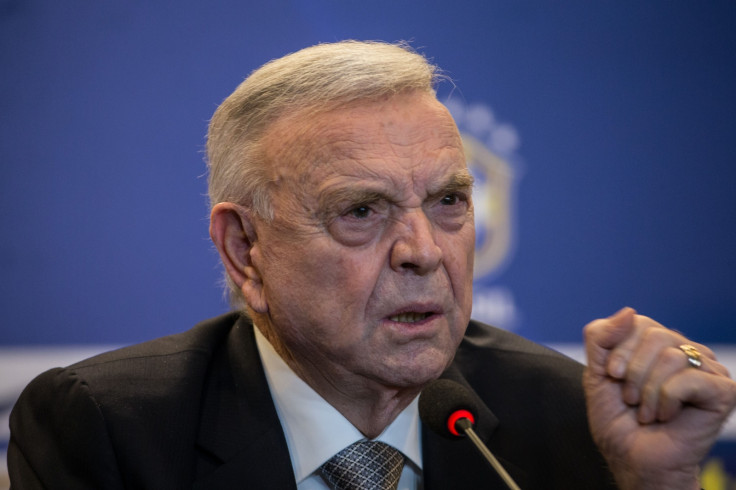 Jose Maria Marin is one of Brazil's most high-profile football executives, having served as chief of the country's football confederation and head of its 2014 World Cup organising committee.
In 2012, Marin hit headlines after a video emerged of him appearing to slip the medal of a young player at the Sao Paulo Youth Football Cup into his pocket – he later claimed that the incident was a joke.
6. Eduardo Li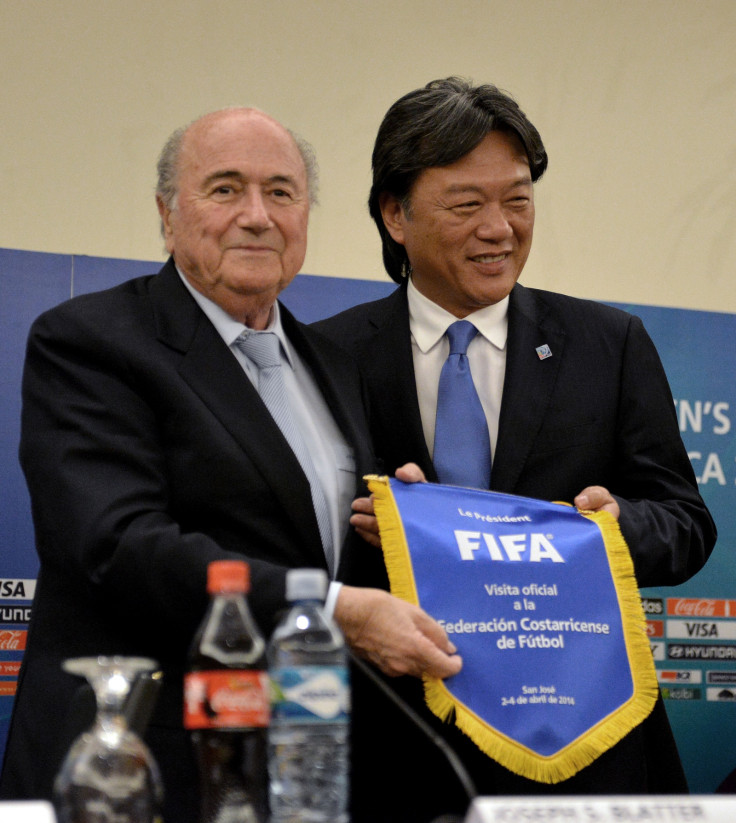 Eduardo Li, 56, is a Costa Rican native of Chinese descent who was named Costa Rica's person of the year 2014 for his role in the national team's success in the World Cup.
The president of the Costa Rican Football Federation (CRFF) since 2007, Li is now being investigated by the authorities over his tax affairs back in his homeland, where he is said to control some 10 companies. In a 2010 interview Li said that he received no salary in his role at the CRFF.
7. Julio Rocha Lopez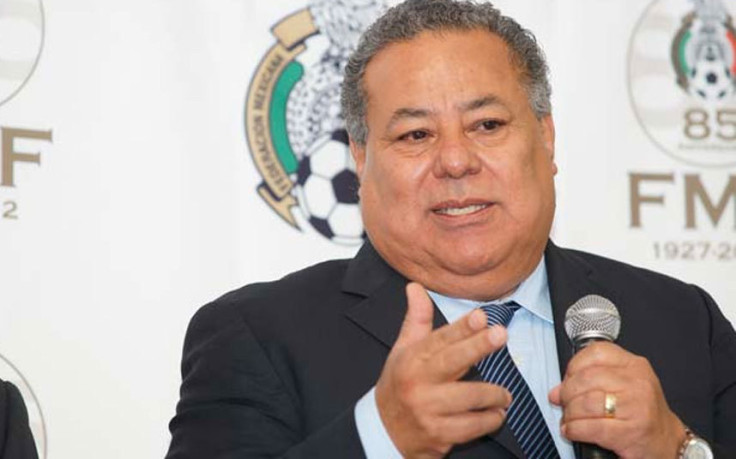 Julio Rocha Lopez is the former president of the Nicaraguan Football Federation and a development officer at Fifa. The 64-year-old was elected to the CONCACAF Hall of Fame in 2009.
8. Rafael Esquivel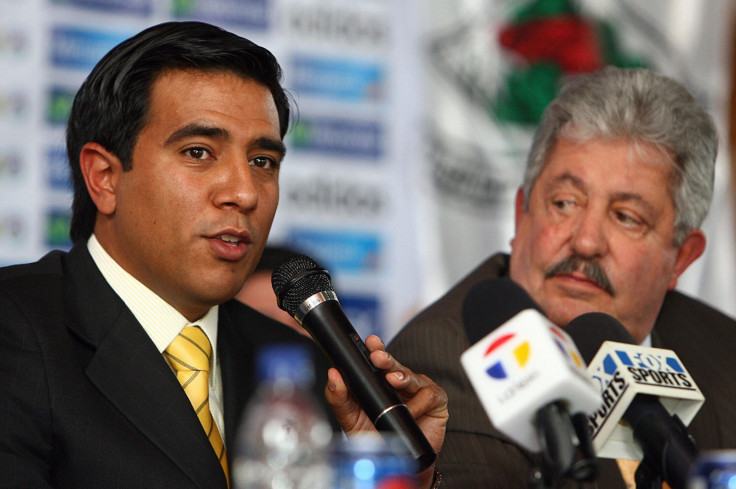 Rafael Esquivel (right) has been president of the Venezuelan Football Federation since 1987 and is both a member of Fifa's disciplinary committee and CONMEBOL's executive committee.
9. Costas Takkas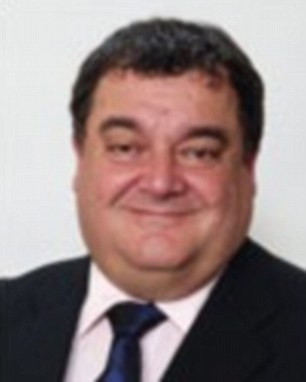 Another Costa Rican native, Costas Takkas is a British citizen and the former general secretary of the Cayman Islands Football Association. The 58-year-old is an attache to Webb, CONCACAF president.
The sports marketeers
As well as the Fifa execs, five sports marketing figures are involved in the scandal. Alejandro Burzaco, the head of a sports marketing group in Argentina that purchased the TV rights to the 2006 World Cup, is one.
Aaron Davidson, is the president of Traffic Sports USA, which runs football clubs in Brazil, Portugal and the United States, and Jose Margulies, controlling principal of Valente Corp and Somerton, have also been indicted as well as father and son pair Hugo and Mariano Jinkis, the president and vice president of Full Play Group.