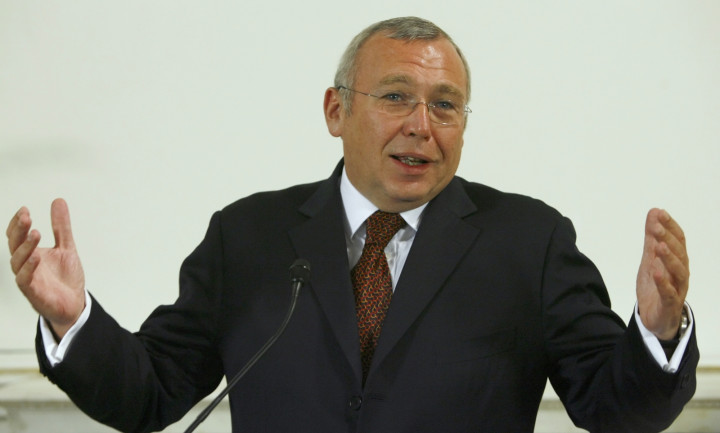 The former chancellor of the Republic of Austria revealed that Serbia's plan to become part of the European Union is on track and it is ahead of other countries that are trying to become part of the political bloc.
Speaking in London at an investment summit Alfred Gusenbauer, who is an advisor to the government of Serbia, said the European Commission's (EC) latest report shows that the country is more than on track to become part of the EU, and that implementing tough reforms are paying off.
"One year after the last investment day, a lot of progress has been made in Serbia and the EC selected the country as the best pupil in class for EU accession," said Gusenbauer.
"After nine or 10 months after negotiations begun, Serbia has been selected as top candidate for becoming part of the EU after Prime Minister Aleksandar Vujovic implemented an impressive set of reforms.
"The reforms have been tough and there has been resistance from the people but in the end people understood that it was essential to get the economy back on the right track."
Seven countries are currently waiting to become part of the EU: Serbia, Macedonia, Albania, Turkey, Montenegro, Iceland, and Kosovo.
According to the EC's report into Serbia's progress over becoming part of the EU, it says that while it has made great strides politically, a number of key issues need to be tackled, such as corruption.
"Serbia has made some progress in public administration reform. It adopted a comprehensive strategy and strengthened coordination and planning.
"However, continued efforts are needed to ensure an effective, independent judiciary. Key pieces of legislation remain to be adopted, such as the law on free legal aid, the law on whistleblowers, and the law on conflicts of interest.
"Corruption remains prevalent in many areas. Serbia needs to build up a track record of concrete results in the fight against corruption and organised crime. Fundamental rights need to be fully respected in practice, including protection of the most vulnerable groups.
"There are concerns about deteriorating conditions for the full exercise of freedom of expression. Weaknesses in public administration need to be addressed. Findings of independent regulatory bodies need to be better followed up. Economic reforms are also essential to generate growth and tackle high unemployment."
Serbia's economy grew 2.5% in 2013 as exports rose. The Economist Intelligence Unit forecasts an average annual economic growth of 3.6% in 2014 to 2018.
EU accession negotiations began in January 2014, but memberships are not expected until 2020.