Prince Mihailo Karadjordjevic of Serbia married his beautiful bride Ljubica Ljubisavljevic in a grand ceremony at St George's Church in Oplenac near the central town of Topola in the first royal wedding the country has seen since 1922.
The somewhat low-profile affair was largely kept out of the nation's press, except for tabloids, and left many Serbians unaware that the first "royal" wedding in decades was happening.
Ms Ljubisavljevic looked breathtaking in her flowing white wedding dress featuring a stylish off-shoulder sheer and embroidered sleeve and a voluminous skirt. She wore her hair in a half-up, half-down wavy style and accessorised with a statement floor-length veil.
After they were united in holy matrimony, the nuptials were followed by a reception given by Their Royal Highnesses Crown Prince Alexander and Crown Princess Katherine, which included invited guests only at the White Palace.
The religious ceremony was officiated by Their Graces Bishop Irinej of the Eastern Diocese of the Serbian Orthodox Church in America and Bishop Pahomije Vranje and Father Petar Lukic. It is the first royal wedding to take place in Serbia since 1922 when Prince Mihailo's grandfather, King Alexander, married Princess Marie of Romania.
Prince Mihailo, is the youngest son of the late HRH Prince Tomislav and HRH Princess Linda. The wedding was attended by over 300 guests which included members and friends of the Royal Family Karadjordjevic – along with numerous guests from public life in Serbia and abroad.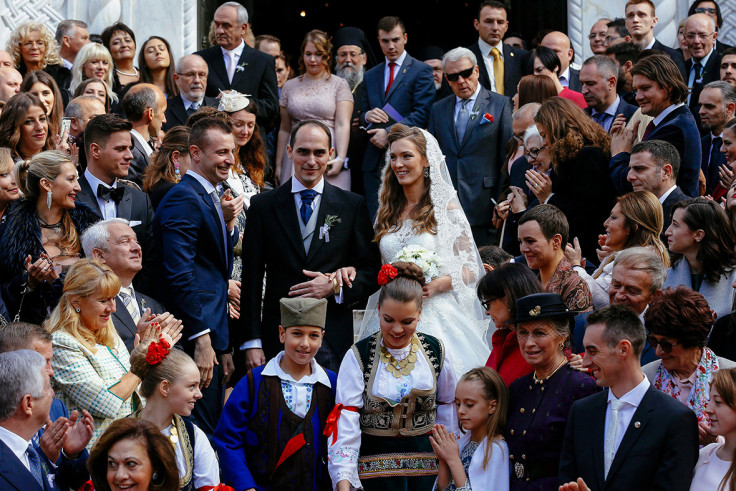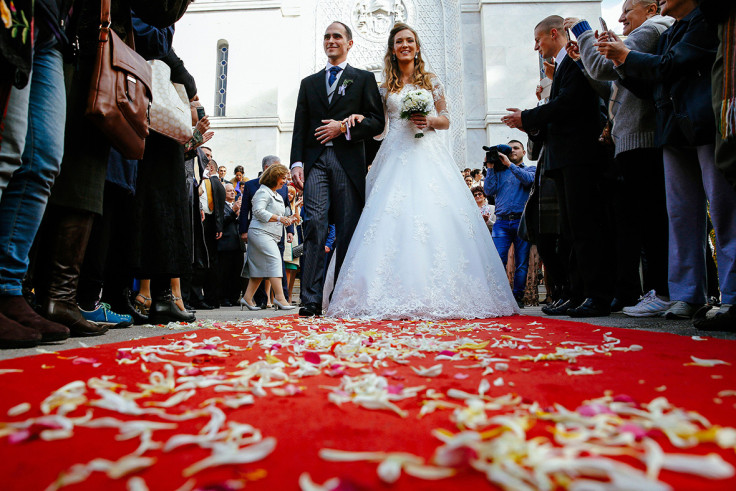 Crown Prince Alexander and Crown Princess Katherine's children also attended the ceremony, Prince Philip and Princess Alison. Prince Mihailo's mother, Princess Linda Karadjordjevic was also in attendance. Traditional Serbian food and wine was served at the reception.
Crown Prince Alexander wished the newlyweds a happy life together in his speech. He said: "It is my duty and privilege to welcome Her Royal Highness Princess Ljubica in our home, and to greet the bride's and groom's parents, wishing and hoping that good fortune, health, and family blessings follow the new couple and be in our homes, through them and in them".
Prince Mihailo – one of the lesser-known royals worldwide – was born on 15 December 1985 and grew up in a rural area where he learnt a lot about nature. He has conducted many humanitarian events and continues to lobby for Serbian interests around the globe.
His bride, Princess Ljubica, was born and raised in Belgrade. She completed her masters degree at the Faculty of Pharmacy, University of Belgrade. She writes columns on health and skincare.