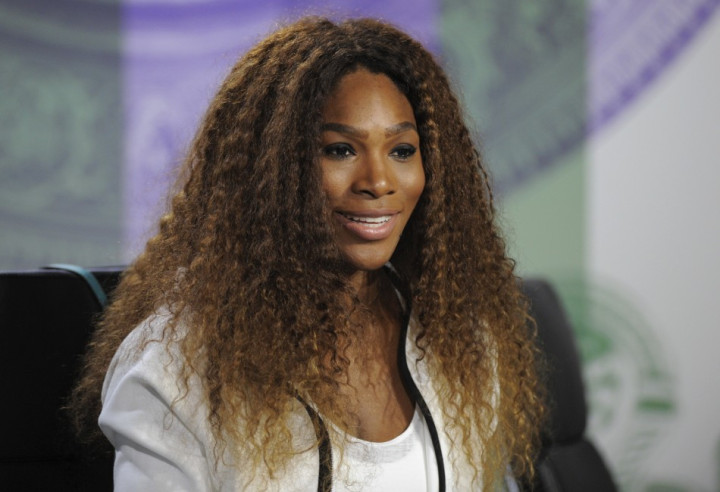 Serena Williams has offered a fresh apology over her comments about the 16-year-old victim in the Steubenville rape case.
The current world number one and 16-time Grand Slam champion was heavily criticised for her comments to Rolling Stone magazine, in which she said the teenager "shouldn't have put herself in that position" and that she was "lucky" nothing worse happened as she was so drunk.
She also suggested the teenager may not have been a virgin before she was raped by two high school footballers.
Following the backlash surrounding her comments, Williams issued an apology for "what was written" and what she "supposedly said".
Her statement was also criticised as an "almost apology" which instead intended to suggest she was misquoted in the magazine rather than apologising for her comments.
Williams has now released a fresh apology for her comments and to the millions of sexual assault victims in the US.
A day before Williams plays her first-round match at Wimbledon, she wrote on her website: "I am deeply sorry for my insensitive and misinformed comments. It was not my intention to cause the victim and her family any additional pain.
"But I did, and I am sorry. I am grateful to them for the opportunity to personally apologise, and I am humbled by their strength, grace, and forgiveness.
"I also want to extend an apology to the millions of sexual assault victims in America whose pain could have been compounded by my inappropriate remarks. Rape and all forms of sexual assault are completely unacceptable, no matter the circumstances. Sexual assault perpetrated against women and men is never acceptable and never the fault of the victim."
In a case which received huge publicity over suggestions of a cover-up and suggestions that more people should have been convicted, Ma'lik Richmond, 16, and Trenton Mays, 17 were found guilty of raping the girl at a house party in the small Ohio town.
During the feature in Rolling Stone, Williams asked if the sentence handed down to the two teenagers "was fair".
"I don't know, I'm not blaming the girl, but if you're a 16-year-old and you're drunk like that, your parents should teach you: Don't take drinks from other people.
"She's 16, why was she that drunk where she doesn't remember? It could have been much worse. She's lucky.
"Obviously, I don't know, maybe she wasn't a virgin, but she shouldn't have put herself in that position, unless they slipped her something, then that's different."