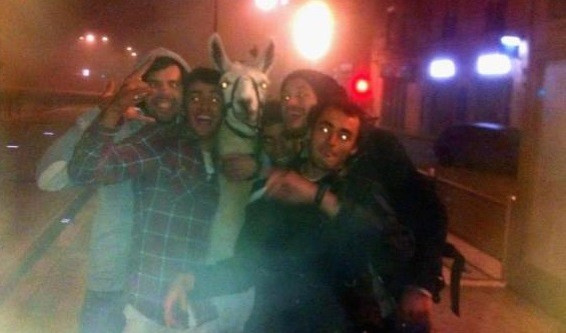 A circus animal has become an unlikely internet sensation after been stolen by five drunk French teenagers and taken on a tour of Bordeaux's tram-system.
Photos of Serge the llama have gone viral online after he was abducted by the group and taken on a ride around the French wine capital.
The five had picked up the llama after wandering into a closed-down circus after having been on a night out in Bordeaux.
"We went in and played with the animals," one of the group, named only as Matthieu, told BFM television. "We ended up taking the llama with us."
The men originally wanted to take a zebra, but the animal proved too difficult to steal. So instead they opted for Serge the llama and decided to take him on an adventure on the city's ram system.
"He hopped on without a problem. We followed suit and took a ride with him. There were other passengers," added Matthieu.
However, the tram's ticket inspector didn't take too kindly to the llama's presence. "He [Serge] moved along the tram and we couldn't hold onto him," said Mathieu. "The inspector made him get off and tied him to a lamppost."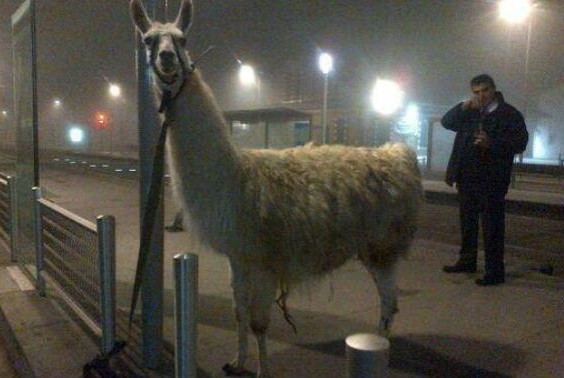 The quintet were then arrested by police, leaving Serge with the ticket inspector. However, charges against the five were dropped by John Beautour, the director of the Cirque Franco-Italian, after he noticed how people were flocking to the circus just to see the now famous llama.
"It's amazing. The incident became a huge media event. They're talking about it from Australia to Poland," Beautour told the French newspaper 20 Minutes.
Photographs of the llama riding the tram and waiting outside at a stop soon became an internet smash. A Facebook group entitled "Support the Bordeaux Five who took 'Serge' the 'lama for a tramway ride" has attracted more than 730,000 likes on the social network.
Serge even has his very own tumblr page, where fans create their own spoof versions of the photographs, including one of Serge meeting the Dali Lama.