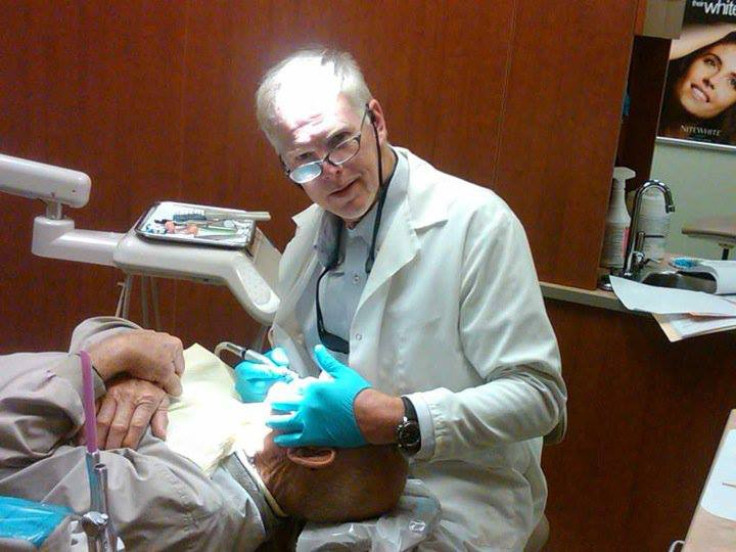 An unlicensed dentist faces criminal charges after extracting 10 teeth from a patient without anaesthetic and performing rogue procedures at people's homes.
Police say Robert "Robbie" Rheinlander, 53, claimed to be a dentist in South Carolina when he moved to Florida, and began performing tooth extractions and examinations on unsuspecting patients.
He would allegedly offer to do the work for cash at his own property in the city of Palmetto or at his patients' homes to save them money.
Rheinlander was caught and arrested on Wednesday (7 December) on a charge of practising dentistry without a license.
Manatee County Sheriff's Office first became aware of the rogue dentist in September after a married couple came forward saying Rheinlander had extracted the wife's tooth after being introduced by a friend, according to an arrest warrant affidavit.
After the woman developed medical complications when a fragment of the tooth was left behind, the couple carried out their own research and discovered he wasn't a licensed dentist.
The husband and wife told detectives they had introduced another friend to Rheinlander before the discovery. Officers met with the patient who told them Rheinlander had pulled out 10 of his teeth without anesthetic and made him dentures.
The suspect was apprehended by law enforcement officials after an undercover officer arranged to meet him for dental work.
Rheinlander was released from Manatee County jail on a $1,500 bond, Associated Press reported.
Records show Rheinlander was licensed as a dental technician in South Carolina between 2004 and 2006. He has no dental license in Florida.