Seven siblings adopted by same couple after spending years in foster homes
The Clarks expanded their unit of three to a family of 10 by adopting the "super seven."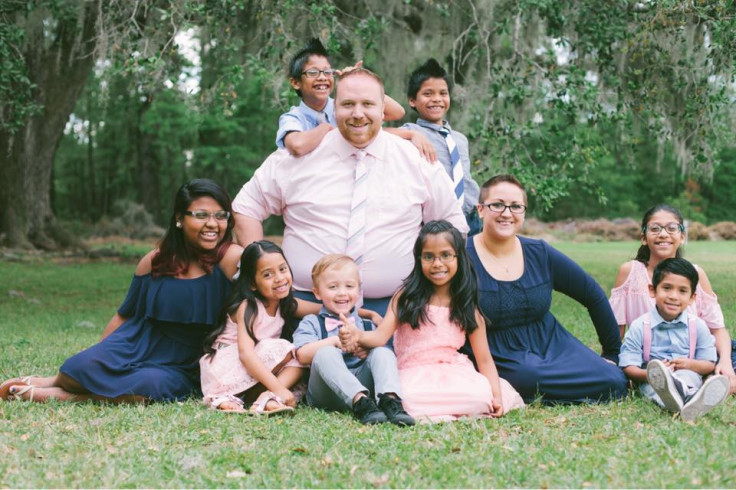 A couple in the US have reunited seven siblings who spent almost four years living apart in foster homes by adopting them all in one go.
Josh and Jessaka Clark from Georgia decided to expand their family of three – they have one biological son, Noah – to 10 by adopting "super seven" Maria, Elizabet, Guillermo, Jason, Kristina, Katerin and James.
The children had been living with the Clarks for the past 10 months, but officially became members of their family when the adoption was finalised on Tuesday 9 May.
Jessaka told Fox News that she and her husband both always wanted to adopt children. She said that her parents were foster parents for most of their lives and made her want to help children in the same way.
"Josh has a heart for the thousands of children that don't have parents and knew he wanted to bring some of them into his home," she added.
As the family headed to the courthouse to finalise the adoption, Josh told reporters: "We are all super excited. The kids have been up since six, screaming and running around the house."
After the hearing, Noah held up a sign which read: ""I was an only child for 1,426 days. But today, May 9, 2017, I became a little brother," while his new older sister, Maria, held a board with the words: "We were in foster care for 1,359 days but today, May 9, 2017, we're adopted."
The couple raised more than $26,000 (£20,000) on a crowdfunding page in less than 24 hours to expand their home so that it can accommodate their eight children.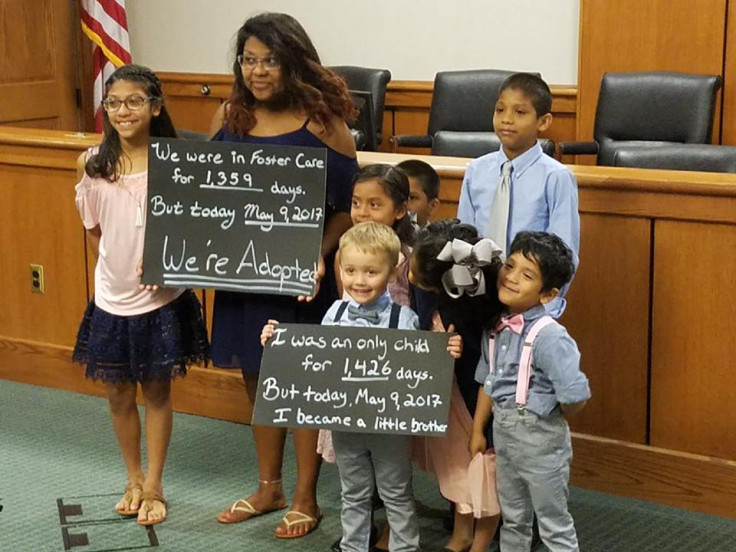 © Copyright IBTimes 2023. All rights reserved.