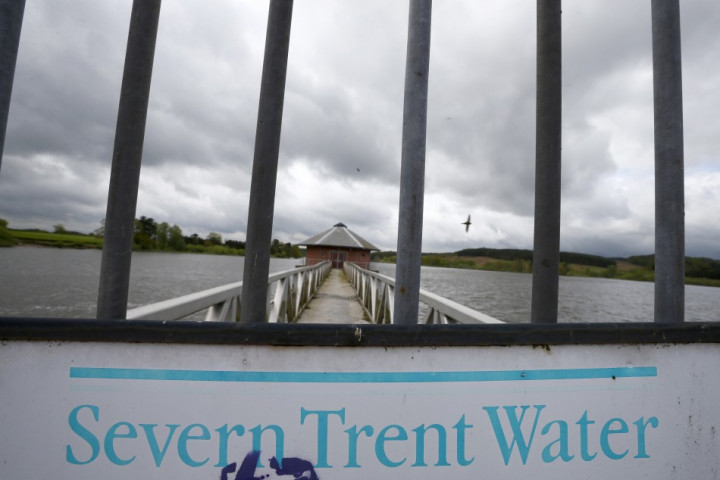 Severn Trent, the UK water company, has been tussling for a few weeks with a consortium of investors looking to take it over.
IBTimes UK looks back at the toing-and-froing as the takeover offer reaches its crunch 11 June deadline.
14 May, 2013
Following speculation in the media, Severn Trent confirms it has been approached by a consortium regarding a potential takeover.
"This approach is at a very early stage, no proposal has been made and there can be no certainty that an offer will be made or as to the terms of any such offer, should one be forthcoming," said a Severn Trent statement.
The consortium is revealed to include Canadian firm Borealis Infrastructure Management Inc, sovereign wealth fund the Kuwait Investment Office, and the UK's Universities Superannuation Scheme Limited.
It is known as LongRiver Partners.
"There can be no certainty that any offer will ultimately be made for Severn Trent," said a statement from Borealis on behalf of the consortium.
15 May
Just a day later, Severn Trent confirms that it has had an offer from the LongRiver consortium - and that it has rejected it.
The offer put Severn Trent's value at around £4.7bn (€5.5bn,$7.3bn), with Reuters citing two anonymous sources close to the deal saying the consortium had offered around 20p per share.
"At that meeting, a conditional proposal was tabled by the Consortium (the 'Proposal') at only a modest premium to the share price before the announcement of 14 May," said Severn Trent's statement.
"The Board of Severn Trent has reviewed the Proposal with its advisers and concluded that it completely fails to recognise the existing and potential value of Severn Trent.
"Accordingly the Board has informed the Consortium that it has rejected the Proposal."
30 May
Severn Trent reports a 3.3% fall in underlying pre-tax profit for the 2012/13 year, to £266.3m.
It says a wet summer reduced water usage among its 7.7 million UK customers, as well as additional infrastructure investment, was to blame for the drop.
Severn Trent says the fair value of the group's net debt at 31 March is estimated to be just over £5bn.
Tony Wray, Severn Trent chief executive, says he expects the firm's regulatory capital value to hit £8bn by 2015 - suggesting a threshold for LongRiver's bidding.
31 May
LongRiver makes a revised offer of 21.25p per share, valuing Severn Trent at around £5.2bn.
It says this represents a 29% premium to the six month average closing price of Severn Trent shares up to 13 May. It also is a 16% premium on the closing price on 13 May, the day the initial offer was made.
3 June
Severn Trent rejects LongRiver's revised offer.
"The Board of Severn Trent, having consulted its financial advisers, has unanimously concluded that the Revised Proposal, which represents a premium of only 16% to Severn Trent's share price the day before the announcement of LongRiver's interest in Severn Trent, fails to reflect the significant long term value of Severn Trent or to recognise its future potential," said a statement.
The water firm points out a 72% shareholder return since 1 April, 2010; and share price growth from 1,208p to 1,825p in the same period.
It also highlights some company success such as the lowest level of leakage in 20 years, the current lowest combined water and sewerage charges in England and Wales, and £11.2bn of investment in the water business since it was privatised in 1989.
"LongRiver is surprised and disappointed at the reaction of the Severn Trent board," said Michael Rolland, President and CEO of Borealis.
"Our Revised Proposal is highly deliverable, appropriately financed and would offer certain and compelling value to Severn Trent's shareholders, recognising its higher cost of debt and long term prospects."
In an implied warning to Severn Trent's board, the consortium says it reserved the right to reduce its offer.
7 June
LongRiver makes a pre-conditional offer of 22p a share, including the final 45.1p dividend announced in Severn Trent's annual results. It puts Severn Trent's value at £5.3bn, which LongRiver calls a "compelling price".
The consortium says this implies a 41% premium on the water firm's current regulatory capital value of £7.4bn "using the fair market value of Severn Trent's debt".
It also says the offer is a 34% premium on the firm's six month average closing price to 13 May - and a 21% premium on that specific day's closing price.
There are two pre-conditions. The first is that a firm offer is subject to the satisfactory completion of the consortium's due diligence. The second is that the offer has the recommendation of the Severn Trent board.
"We look forward to engaging with the Severn Trent board to enable us to make our formal offer to Severn Trent shareholders," said Borealis boss Rolland.
"Without engagement there can be no offer from the consortium."
10 June
Severn Trent announces that after "careful consideration" it has rejected the pre-conditional offer from LongRiver as it "continues to fail to reflect the significant long term value of Severn Trent or to recognise its future potential."
"Throughout this process the board has been careful to act in the best interest of shareholders," said Andrew Duff, the chairman of Severn Trent.
"We have held private conversations with LongRiver and made clear that we have no objections to fuller discussions in the event that LongRiver puts forward a proposal which properly reflects the long term value and future potential of Severn Trent.
"The Severn Trent board has carefully considered this Proposal. The board unanimously believes that this Proposal is not at a level that adequately compensates our existing shareholders for selling Severn Trent's increasingly rare combination of yield, inflation - linked business model and record of operational delivery for customers."
LongRiver issues a tetchy ultimatum to Severn Trent, in which it blasts the board for a lack of engagement despite its claims to have had "private conversations".
"Since we submitted our proposal on 14 May, 2013, no member of the consortium or its advisers has met any of the directors of Severn Trent or its advisers, despite repeated requests," said Rolland of Borealis.
"The Severn Trent Board has shown no interest in discussing our pre-conditional Offer with us.
"In the absence of any such engagement, there will be no further proposal from the consortium and no offer for Severn Trent shareholders to consider."
LongRiver left its pre-conditional offer on the table.
11 June
The "put up or shut up" deadline for the takeover offer to be accepted by Severn Trent is due to pass at 17:00 BST.