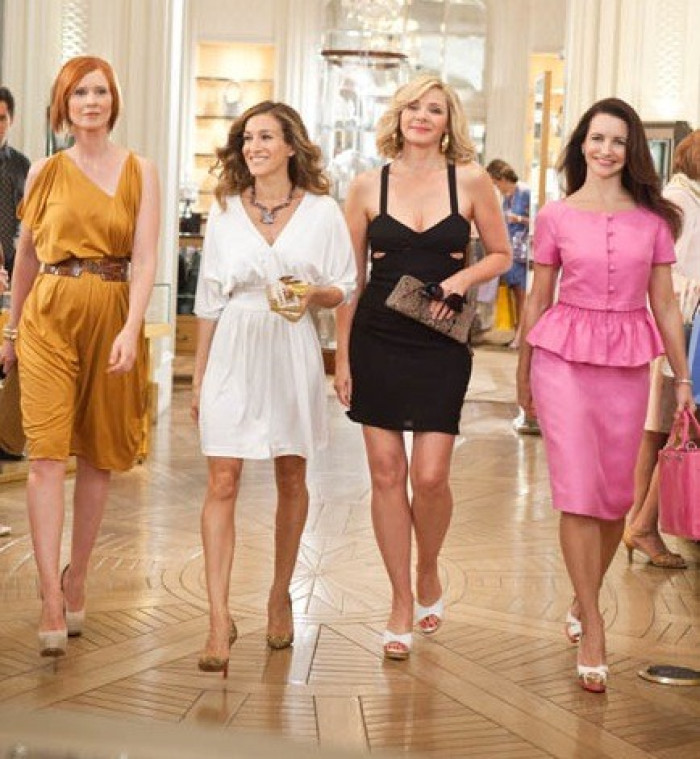 Jennifer Hudson has hinted that Sex and the City fans may not have to wait much longer for a third movie.
According to the 33-year-old singer, producers are "in talks" for a new feature film based on the hit TV show that made Sarah Jessica Parker a fashion icon.
Speaking to Dish Nation in Atlanta, the Oscar winner, who played Louise - the personal assistant of Parker's character Carrie Bradshaw - in the original film said she might be making a return.
"I think it might be [happening]," the Dreamgirls star said.
"Somebody just came to me talking about that. So if it's in the talks, it might happen. So look for it. Look for your girl, Louise from St. Louis!"
The 2008 film, inspired by the ground-breaking HBO series which followed the relationship dramas of four New York women on the search for Mr. Right, grossed $415m, (£260m), at the box office.
Sadly its Abu Dhabi-based sequel, which saw its lead Carrie face some troubles with her new husband, failed to emulate the same success as the original and brought in $305m, (£190m).
The three-quel news comes just months after Parker revealed that fans had not seen that last of Carrie, Miranda, Charlotte and Samantha.
"We've never really had real conversation about it, other than that I know there is a story,' the 49-year-old funnywoman said at a Cannes Q&A.
"I think its a really lovely, wonderful story but whether or not we tell it remains to be seen."
It is not known whether the remaining cast members comprising of Kim Cattrall, Kristin Davis and Cynthia Nixon, David Eigenberg and Chris Noth would be up for reprising their roles.
Catrall previously expressed her reservations about a new film, Davis considered it an "exciting" prospect while Nixon stated it was "time to let go".