Todd Kohlhepp, 45, has admitted to killing at least seven people over a 10-year period. The South Carolina man was arrested on Thursday (4 November) after Kala Brown, who had been missing for two months, was discovered chained up in a metal container.
Kohlhepp admitted to killing four people at a motorcycle shop in 2003, according to Spartanburg County Sheriff Chuck Wright. He also led police to the burial site of two more bodies on his 95-acre property.
"God answered our prayers. If it wasn't for Him answering our prayers and Todd talking to us, I don't know that we'd ever solve that case," Wright said in an ABC news report. The sheriff added that more bodies could be discovered.
The body of Brown's boyfriend Charlie Carver was discovered on Friday night. The cause of death was multiple gunshot wounds.
Brown told lawyer Barry Barnette that Kohlhepp killed her boyfriend in front of her.
Weapons, including 9mm handguns with silencers and assault weapons, were found at the scene. "I don't know how many rounds of ammo," Barnette said.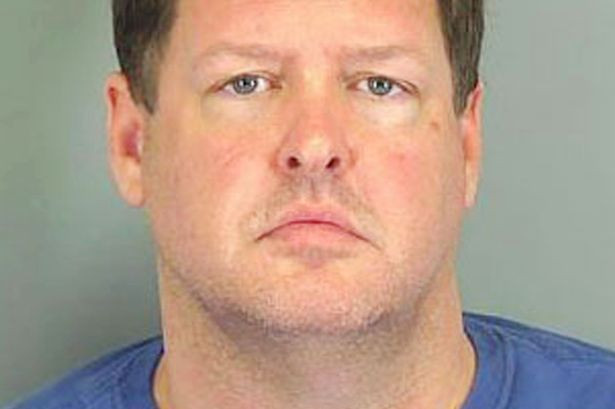 Scott Waldrop, who lived next door to Kohlhepp for many years, said the convicted sex offender kept the storage container full of bottled water and canned goods. "I was the only one he let over there, I think because I laughed at his jokes and listened to him," he said. "I just hate to know somebody who's done something like this."
When he was 15 years-old, Kohlhepp was convicted of raping a 14-year-old neighbour and threatened to kill her relatives if she contacted police. He was jailed in 1986 for the offence.
At the time, Kohlhepp's father told the court that anger was the only emotion the teenager was capable of showing, according to the Guardian. A neighbour called him a "devil on a chain".