Sex scandals eroding support for Donald Trump, polls show
Women turning their backs on Trump as Florida campaign lags in the polls.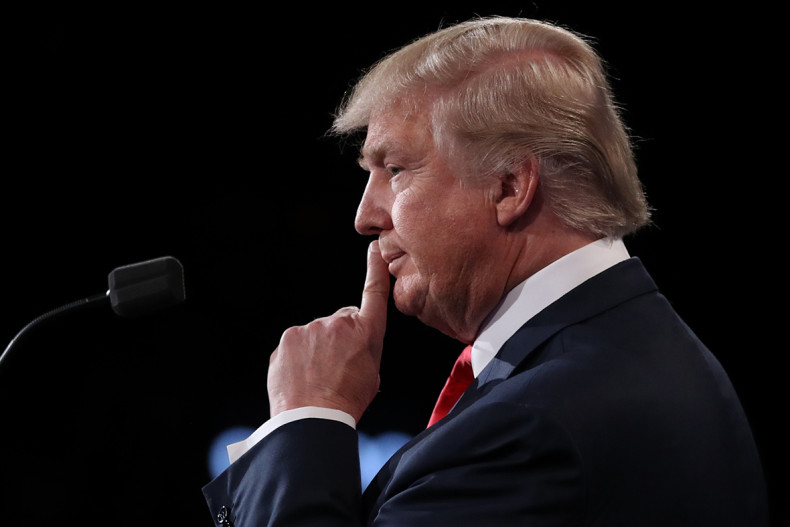 Donald Trump is spending the next two days in Florida to boost his support as polls show him lagging behind Clinton in the state.
The Republican also trails — by large margins — in some national polls as his support erodes among women.
Just after the final debate in Florida, Hillary Clinton gained a three-point lead over Trump in the sunshine state, a new YouGov/CBS News poll shows.
But when the pollsters asked members of both parties whether they were "glad" about who was representing them on the campaign trail, just 52% of Republicans said they are satisfied with Trump. That's compared to 74% of Florida Democrats who said they were happy with Clinton.
Polling released by Fox affiliates in Tampa Bay and Orlando showed Clinton beating Trump by four percentage points last week.
She was also out ahead of Trump in Texas, according to YouGov. These are battleground states. But margins become larger when you zoom out to look at the country as a whole.
New numbers from ABC News show Clinton with a 12 point lead over Trump. That, combined with 10 other recent polls in the New York Times national polling average, shows Clinton ahead with 46.3% and Trump with 40.1%.
In spite of these numbers, Trump said Sunday at a rally in Florida (23 October) that "we're doing well in the polls, but you know, I really think those polls are very inaccurate."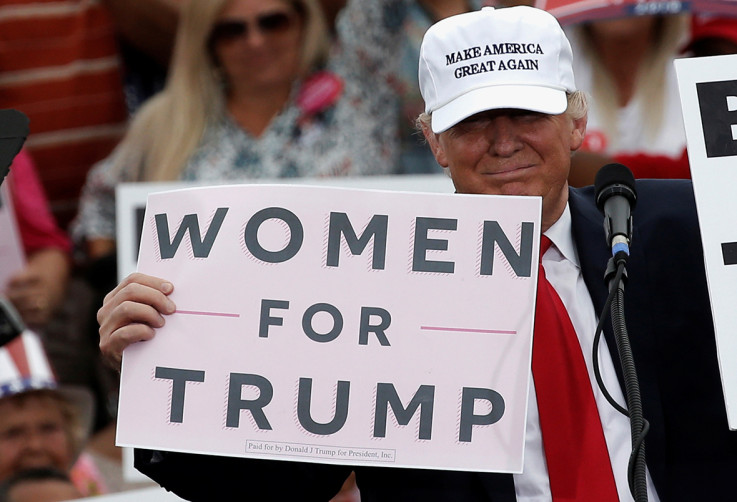 Donald Trump holds up signs at a campaign rally in Lakeland, Florida
Mike Segar/ Reuters
The Republican's campaign manager Kellyanne Conway contradicted that claim earlier in the day. "We are behind," she said, blaming Clinton's higher ad spending on the dip. Trump has increased his TV ad spending in recent weeks but is still spending ¢94 for every dollar Clinton does.
At the rally in Florida, Trump said that women voters are supporting him more than men. "I think we're doing better with women than with men," he said. Yet the ABC News poll shows a much different picture. In those numbers Clinton holds a 20 point lead ahead of the Republican among women voters.
After a tape of Trump talking about groping women was released in early October, Clinton has gained 12 points among white women who didn't go to college. Their support for Trump dropped 16 points.
Trump complained of "a rigged system" to his audience in Naples, Florida, blaming the media for his campaign woes. "We're in a broken and corrupt system," he said.