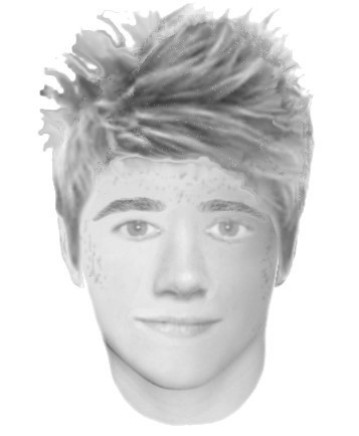 An e-fit picture has been released of the boy suspected of sexually assaulting a 15-year-old girl at the Epsom Derby.
Surrey Police have made a renewed appeal for information on the suspect, after hitting a dead end on previous leads in the month since the event.
The victim had met a boy, thought to be around 16 or 17, at the music and fairground area of the racecourse. He took her to a nearby field and carried out the attack.
Investigating officer detective constable James Cumming said: "I would like to ask anyone who has information on this serious sexual assault an has not yet contacted us for whatever reason to come forward as a matter of urgency as we need to find the offender and bring him to justice."
The boy is described as white, with a skinny but muscular build, with a prominent wide jaw, short ginger/blonde hair and a pale and spotty complexion.
He was wearing a long-sleeved, dark blue top and baggy blue jeans.
Cumming added: "In June a member of the public provided us with a name of someone they believed matched the description of the offender. Officers spoke to the man but we were able to eliminate him from the investigation, which is why I would urge anyone with suspicions around someone they know to contact us."
Police would also like to speak to a boy of a similar age who was seen with the suspect at the Derby. He is described as being of a larger build, with short, flattened brown hair, and tanned skin. He was wearing a short sleeved white top and blue baggy jeans.
Anyone with information on the assault can contact Surrey Police on 101 quoting reference EP/12/2172.