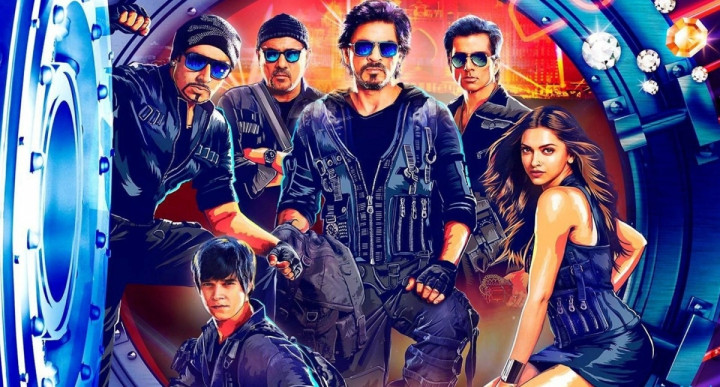 Shahrukh Khan is set to fly to the US with the cast of his latest film Happy New Year for a performance tour entitled SLAM!
When SRK announced this tour it was immediately touted as a massive promotional event for the film, but Khan says it is not meant to be a publicity gimmick and doesn't just feature the film's cast, the Hindustan Times reports.
The actor explained how the show would work: "You have to have eight artistes because that's how it's designed. Fortunately, in this film we have seven and Farah [Khan], so it becomes eight... But as we go along, if some of them drop [out] because everybody is busy, I'll get other artistes."
And the Chennai Express star revealed that making a profit is not the main objective of the tour: "There's no moneymaking in this for the actors, and they're being very kind about it. We go in the evening and perform for two hours, and I'd like to keep it short and nice. And it's not just about the film, but [will be] a different kind of a show."
After his visit to the US, the actor plans to take the tour to the UK when Happy New Year is released there on October 23, 2014.
Sadly for fans in India, there are no plans to hold the event in the country, but SRK said he hoped to do so in the future.
Watch the trailer for SLAM! The Tour below:
The actor posted the tour's US and Canada schedule a few days back on his Twitter account:
USA&Canada Slammed in SEPT. 19th Houston, 20th New Jersey, 21st Toronto, 26th Chicago, 27th vancouver, 28th San Jose. pic.twitter.com/RUvz77Q1p4

— SHAH RUKH KHAN (@iamsrk) July 23, 2014