There have been 16 Guantanamo Bay detainees who held British citizenship or residency since the detention camp opened in 2002. The last of those to be released, Shaker Aamer, is finally back in the UK with no charges, trial or prosecution to his name, but 13 years of his life lost to detention.
Here are the other British citizens and residents who were held by the US in Guantanamo, which was dogged by allegations of torture and abuse of detainees by the soldiers who guarded them.
Moazzam Begg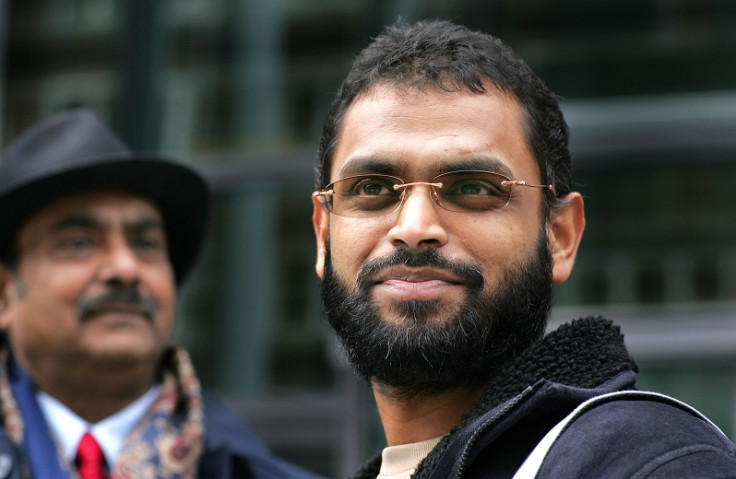 Begg, 47 and from Birmingham, is one of the most high-profile former British detainees in Guantanamo. Begg was accused of being a fixer and a recruiter for al-Qaeda when he was picked up by American security forces in Pakistan in 2002 and taken to Guantanamo. He claims to have been tortured and was eventually released without charge in 2005 and set up the controversial organisation Cage, which works with the Muslim present and former prisoners of Western governments. It made headlines recently after calling the notorious Jihadi John "a beautiful young man". Begg, along with several other former detainees, won substantial damages in a case against the British government, which was accused of complicity with the torture in Guantanamo. Under the out-of-court settlement, in which the men are thought to have been awarded £1m each, the British government accepted no culpability for what happened in Guantanamo and the secret deal is cloaked by confidentiality clauses.
Feroz Abbasi
Uganda-born Abbasi, who is around 35-years-old, was imprisoned in Guantanamo in 2002 because the Americans believed he had links with al-Qaeda. He had been picked up in Afghanistan, where he had travelled after attending the notorious Finsbury Park Mosque when it was controlled by the hook-handed radical cleric Abu Hamza. The former computing engineer confessed to such links and committing to attack Western targets on a suicide mission, but he was released after three years and faced no charges when he re-entered Britain. Abbasi recanted his confession, claiming it was false and extracted under torture. As a consequence, it could not be used as evidence against him in a British court. He was one of those to win compensation from the British government. Today, Abbasi, who is married and a father, works for Cage.
Shafiq Rasul, Asif Iqbal and Ruhal Ahmed
Rasul (38), Iqbal (32) and Ahmed (32) are from Tipton in the West Midlands and were dubbed the "Tipton Three" after being arrested together in Afghanistan in 2001 by US forces. Rasul studied computer engineering at the University of Central England before travelling to Afghanistan and Pakistan. Americans accused them of training with al-Qaeda. The three men confessed − under torture − to having connections with Islamic extremists. And they later admitted to handling AK47s at a Taliban training camp. But no charges were brought and they were released from Guantanamo in 2004. They later won a landmark case against the US government, which set the legal precedent that foreign nationals detained in Guantanamo Bay were entitled to challenge their detention as unlawful under American law. Two of them had an emotional reunion in 2010 with one of their former US guards, which was filmed by the BBC.
Jamal Udeen Al-Harith
From Manchester, 49-year-old al-Harith's name before converting to Islam was Ronald Fiddler. In 2001, al-Harith travelled to Pakistan for what he says was a sight-seeing trip. When war broke out in Afghanistan, he tried to travel to Iran. But when he was detained by the US, it was because he was found in a Taliban prison. Al-Harith claims to have been put in prison by the Taliban on the charge of being a British spy after trying to leave Pakistan to get to Iran. The US believed he had been linked to a terror attack in the past, but he was released in 2004 after over two years in prison without charge and repatriated to the UK. He then joined the Tipton Three's court case against the Bush administration's detention of them. Al-Harith's name was back in the news again in October 2015 after it emerged he had abandoned his wife and children in the UK to join Islamic State in Syria.
Tarek Dergoul
East Londoner Dergoul, 37, was an odd-jobber before he went to Afghanistan in 2001 at the start of the US-led war. He says he went to buy cheap property with Pakistani friends to sell at a profit when the conflict ended. While in Jalalabad, the villa they slept in was hit by a US missile. He was wounded but his friends were killed. Dergoul was picked up by anti-Taliban Afghan forces and taken to the Americans, who put in Bagram, Abu Ghraib, and then Guantanamo. Dergoul says he was tortured. The US accused him of fighting alongside the Taliban and being an al-Qaeda-supporting Islamic extremist. Dergoul was released in 2004 to the UK, without charge. In 2011, he was convicted of assaulting a parking official in a row about his car and given a 12-month community order.
Jamal Abdullah Kiyemba
Kiyemba, 36, was a British resident but born in Uganda. He studied pharmacology in Leicester after growing up in London. He was detained in 2002 in Peshawar by Pakistani forces and handed to the US. The Americans accused him of being an Islamic extremist trying to enter Afghanistan to fight alongside al-Qaeda and the Taliban. In 2006, he was transferred to Uganda, not the UK, where he has remained without charge. He won a reported £1m in compensation from the British government over the torture claims. Now he is accused in Uganda of aiding the murder of a prosecutor, Joan Kagezi, and is detained once again.
Richard Dean Belmar
Londoner Belmar, 35, was a trained mechanic who converted to Islam in 1999 and went to Afghanistan, via Pakistan, in 2001, a couple of months before 9/11. He says he went for religious study. When the war started, he tried to leave through Pakistan, where he was arrested by the country's intelligence services. He was taken to Guantanamo, via Bagram, where he says he was beaten and tortured. The US authorities accused him of training with al-Qaeda and fighting with the Taliban. He was released without prosecution or trial in 2005 and later compensated by the British government.
Martin Mubanga
Mubanga, 43, was born in Zambia but has UK citizenship. He was arrested in 2002 in Zambia and handed to the US, who said he had long had radical Islamist links (including fighting with jihadists in Bosnia), trained with al-Qaeda and fought against coalition forces in Afghanistan before fleeing to Africa. Mubanga was locked up in Guantanamo, where he says he was abused and tortured. He was released in 2006 without charge. Mubanga received cash from the UK government settlement with former Guantanamo detainees.
Omar Deghayes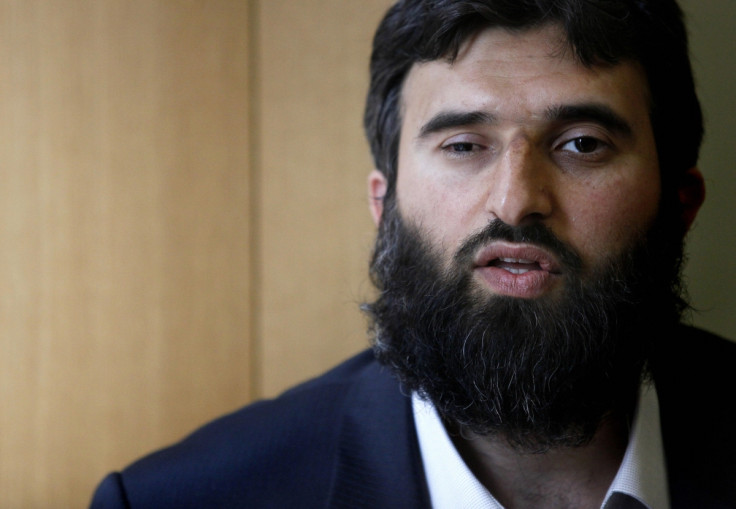 Deghayes, 45, was born in Libya but his family came to Britain in 1980 seeking asylum after his father, a critic of the government, was murdered by Colonel Gaddafi's henchmen. Deghayes, who studied law, was accused by the Americans of having connections to a number of Islamic extremists and being a member of al-Qaeda. He lived in Afghanistan, but fled with his family to Pakistan when war broke out. It was here he was arrested in 2002 while, he says, planning to return to Afghanistan to do aid work. He was taken to Guantanamo, tortured (including losing his sight in one eye after it was gouged by a guard) and held for five years before being released without charge. Three of his nephews travelled to fight with jihadists in Syria against the Assad government and, in 2014, two were killed.
Jamil El-Banna
El-Banna, 53, lives in London as a refugee and is Jordanian-Palestinian. He was detained in 2003 in Gambia, where he says he was travelling on business, and passed on to the US authorities, who put him in Guantanamo. It was intelligence passed to the CIA by MI6 that led to his arrest. He was suspected of having close ties with a number of Islamist radicals, in particular being a financier and right-hand man to the Jordanian cleric Abu Qatada. He was released without charge in 2007 and re-entered the UK. He then faced extradition to Spain on terror charges, but the case was dropped.
Bisher al-Rawi
Al-Rawi, 54, was an Iraqi citizen who had been given residence in the UK. He was arrested with el-Banna, who he described as his best friend, on the same Gambia trip and ended up in Guantanamo under similar accusations. Al-Rawi was also released in 2007 without any charges.
Binyam Mohamed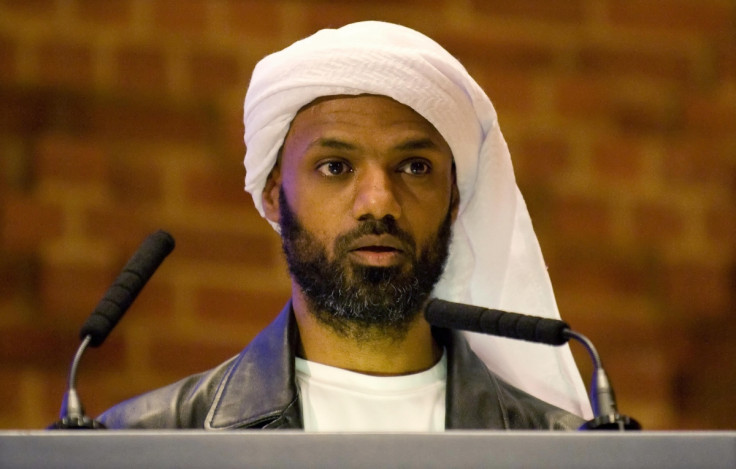 Mohamed, 37, is an Ethiopian-born asylum seeker in the UK. He converted to Islam in 2001 while studying electrical and electronics engineering and ended up in Afganistan, via Pakistan, where he says he travelled to move away from his troubles in the UK, including drug abuse. He was picked up by Pakistani security services at Karachi airport in 2002, while attempting to travel back to the UK, and passed on to the Americans. He claims to have been transported all over the world and tortured, before ending up in Guantanamo Bay in 2004. The US accused him of being an active member of al-Qaeda, fighting in Afghanistan and plotting terror attacks in the West. Charges against Mohamed were dropped in 2008 and he was released in 2009. He accused MI5 and MI6 of colluding in his torture, which the government denied. He won a £1m settlement from the British government.
Ahmed Errachidi
Errachidi, who is nearly 50, is a Moroccan who worked in London as a chef in the early 2000s and had lived in Britain for 18 years. Shocked by both 9/11 and the subsequent war in Afghanistan, Errachidi claims he felt compelled to travel to the country to offer help. So, he says, he did. Eventually, amid the chaos of the war, he ended up in the hands of Pakistani authorities, who he says were paid a bounty for his head by the US. The Americans accused him of having close links to Islamic extremists, as well as being a "general" of al-Qaeda, and put him in Guantanamo for five years. Errachidi says he was tortured and confessed during a mental breakdown. He was released in 2007 without trial or prosecution to Morocco, where he now lives, in Tangier. In 2013, he published his autobiography titled The General: The ordinary man who challenged Guantanamo. The publisher is Random House.