Great Britain's Shanaze Reade and Liam Phillips were both left disappointed after respective sixth and eighth place finishes in the BMX finals at London 2012.
After qualfying second and fourth respectively from their semi-finals, both riders ran into trouble, as Reade suffered a difficult start before Phillips took a fall on the penultimate corner.
Columbian Marina Pajon and Latvian Maris Strombergs took gold in the women and men's events, as Team GB's dominance of Olympic cycling was stopped in its tracks.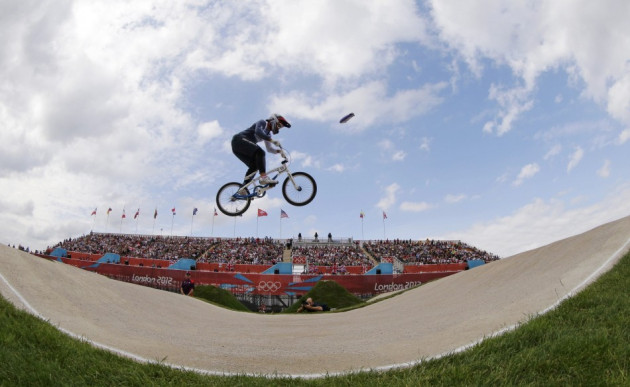 Reade said: "Today's schedule has been pretty hard with back-to-back laps and obviously with the short recovery it's been hard to get over that. I just tried to stay focused and do my absolute best and today it wasn't good enough.
"At the moment I'm pretty emotionless, there isn't any emotion in me yet and I'm sure it will sink in. the Olympic Games is the biggest platform you can race on and you've just got to give it your best.
"I can't thank the crowd enough for coming out and supporting me and I'm just, I don't know what to say."
Starting in the first gate, Reade got off to a lacklustre start and was quickly on the back foot and slipped out of the top five before eventually finishing sixth behind Pajon, Sarah Walker from New Zealand and Netherlands' Laura Smulders.
Having crashed out in the final in Beijing, a sixth place finish will come as a major disapointment for Reade, who is the poster girl for BMX racing in Great Britain.
Reade had got off to the perfect start to the day in the semi final. Beginning from the fifth gate she quickly surged into second in the first race, and after surviving the first corner at which so many suffered on day one, she cruised to a second place finish.
On the second run good fortune again accompanied the Brit's run as Lauren Reynolds fell early, allowed Reade, who again chose the fifth gate, open track to reach the line to all but secure her spot in the final.
And Reade made no mistakes in the third run, finishing second behind Caroline Buchanan to reach the final, along with Crain Brooke and Laetitia le Corguille.
Meanwhile, having survived shoulder surgery to take his place in London 2012, Phillips was upbeat about his performance umong the men's elite riders.
"It's what you prepare for," Phillips. "I had probably the best start of my life. I overshot the second jump, I probably overshot the first jump I came out of that gate so fast.
"To go into the first turn at the front and on the step up Sam [Willoughby] changed which direction he was going and I thought I was going to crash the but I managed to unclip then and stay up but you can't compete with those guys if you make a mistake like that so it was so disappointing to be coming out of the first turn in a podium spot.
"I'm pleased, 10 weeks ago I was having surgery on my shoulder with a broken collarbone, a broken shoulder blade and I've sort of defied all expectation really to just be here let alone be a contender."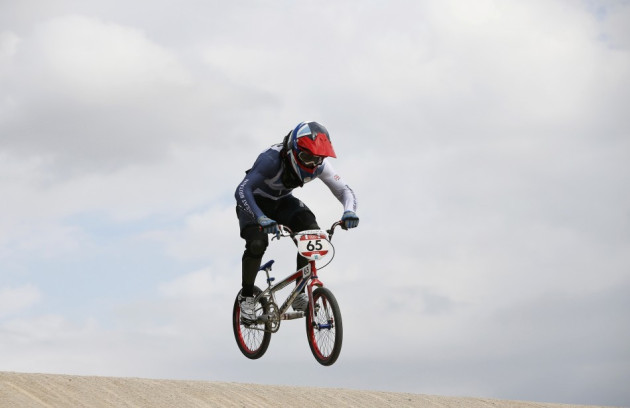 Phillips finished last behind defending champion Strombergs, Australia's Sam Willougby and Columbia's Carlos Mario Zabala Oquendo following a disappointing fall during the back-end of the race.
The opening run of the semi-final for Phillips mirrored many of his quarter final races, with the majority of the field suffering with a major crash on the first corner, allowing him and Raymon van der Biezen open track to reach the line.
He got off the perfect start in race two, but couldn't sustain his lead over the first two jumps as Connor Fields and Van der Biezen sped ahead to the line.
The 23 year old led into the opening straight yet again, but couldn't convert his advantage into a race win, eventually finishing fourth and qualifying third behind fields and Van der Biezen.
But the good work from both Reade and Phillips in the early rounds went unrewarded in the lottery of the final race, which left both empty handed.