What was the best thing to happen in 2016?
From Sadiq Khan to the Olympics or Brexit, we asked our columnists.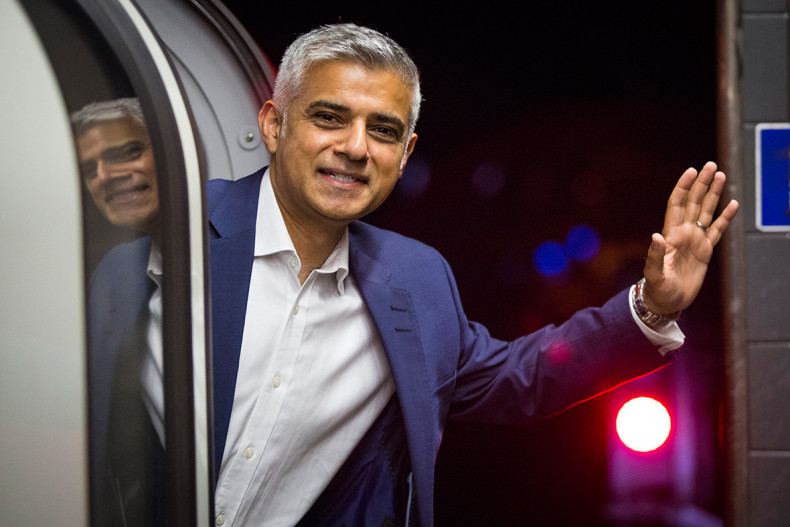 It depends who you ask, of course, as to what their best thing about 2016 was. A Brexiteer would most probably be rather chuffed about leaving the EU, whereas a Remainer would likely stick Brexit in their worst things to happen to 2016 list. We asked our IBTimes UK columnists this question, and though both subjects undoubtedly stand out, it wasn't all about Brexit or Trump.
LAURA BATES: Poland's rejection of a near-total ban on abortion following incredible mass protests led by hundreds of thousands of women across the country.
DANIEL HANNAN: The referendum. British people ignored the hectoring, the bullying and the threats and quietly voted to live under their own laws again. I've never felt so proud.
INNA SHEVCHENKO: In 2016, the first official female presidential candidate in the US had to face a sexist and xenophobic male candidate who was handed the ability to use a weapon of mass destruction. It is in 2016 that we heard the brave voices and witnessed the actions of the female slaves of Isis who now fight for justice. Even among the cruelty and lost humanity resulting from the male dictatorial war in Syria, it is the female voice of a 7 year-old girl and her mother that were bravely reaching the world. In 2016, women did not always win, but gained more high positions in our world's leadership. This year, the male world sunk as low as women reached new heights.
YASMIN ALIBHAI-BROWN: Sadiq Khan became mayor in spite of a vicious right wing anti-Muslim campaign against him. Then Zac Goldsmith lost Richmond, which felt like a small and brave fightback. Angela Merkel admitted hundreds of thousands of refugees into Germany, unlike the UK and most other nations.
On a personal level, I had a reunion in Mexico with old school chums from Uganda, the home where some of us were exiled from. I spoke my home language for a whole week. My old homeland also gave a plot of land and raw materials to build a home to refugees fleeing neighbouring conflict zones.
MICHAEL TONER: Without question, the domestic event of the year was the outcome of the EU referendum in June, when voters spurned all the scaremongering propaganda from the Remain side to show their belief in a free, independent Britain capable of deciding its own destiny. I predict that as a dysfunctional, sclerotic and undemocratic Europe limps from crisis to crisis in the coming annus horribilis of 2017, events will show ever more clearly just how wise our voters were.
JAMES BLOODWORTH: It seems hard, almost perverse, to pick the best thing that happened in such a tumultuous year when so much seemed to go wrong. But if I had to, I would choose the rescue of 800 Boko Harem hostages by the Nigerian army as a very good thing which happened in 2016.
JANE MERRICK: If 2016 was a horror film in which things went relentlessly and badly wrong, the Rio Olympics in August was like that midway moment when there is a chance to pause, take a breath and admire British sportsmen and women outclassing nearly every other country at sport. It was a reminder, whether you voted for Brexit or not, that feeling patriotic is not the same as wanting to take your country back from the EU or wanting curbs on immigration.
JIMMY LEACH: Sadiq Khan winning the London mayoral election. He showed it was possible to win in a divisive, racially-charged election. Shame it only happened once.
GUYLINER: Despite the fact 2016 plumbed new depths ideologically, politically and, of course, when it came to losing entertainment icons, it was quite reassuring to see people come together. Whether it was speaking out against intolerance, Brexit or Trump, or sharing memories of departed icons, 2016 was a paradox – it was both the year of feeling alienated, yet knowing you weren't alone.
ALASTAIR CAMPBELL: Burnley's promotion to the Premier League.