To those who complain there is too much football at this time of year, they might like to know there was a time – up until 1959 in England, as late as 1971 in Scotland – when League teams played on Christmas Day, not just Boxing Day.
That being said, even I, placed towards the fanatic end of the soccer spectrum, can see why those closer to the loathing end feel the football glut is somewhat overflowing. Last Saturday, with Burnley's game at Spurs moved to the Sunday, I found myself at a loose end in the late afternoon and so lay on the sofa channel-hopping. This presented a choice of English, Scottish, Spanish, Italian, French and German league games, but I found that none held my attention for long. Once Manchester United scored a second goal at West Bromwich, I did one last hop around Europe, switched off, and read a book.
As the TV football supply has expanded, it seems my own demand has diminished. The one absolute constant in my viewing habits, however, is an addictive desire to watch my own team, no matter the cost or logistical nightmare. So on Boxing Day, whatever the weather, with trains not running, I will be driving from London for Burnley's match against Middlesbrough. Not a glamour tie, you might say, but for me the only one in the world really worth seeing that day.
So...is it football I love? Or just Burnley? Of course without the one I couldn't have the other. Without football, there is no Burnley FC, whereas it is only for Burnley diehards that the inverse is true.
Then a random Christmas quiz question thrown at me – which two Football League clubs have never moved ground? – fuelled my thinking in this direction. The answer, it seems, is Burnley and Preston North End (assuming you can trust pub quizzes). Burnley fans can add our inclusion in this very short list to the very long list of things that make us all 'proud to be a Claret'. So I can't imagine football without Burnley. And I can't imagine Burnley's home being anywhere but Turf Moor.
The stadium has changed of course. Indeed all four sides have been demolished and rebuilt since I first went to a Burnley game 55 years ago. But Turf Moor is still home, the pitch still goes in the same direction, and the centrality of the football club to the town and the community is as vital, and visible, as ever.
I thought a lot about our and PNE's great act of endurance during our two pre-Christmas games in London, at West Ham and Spurs. At the first, despite a London Stadium crowd far bigger than they used to house at Upton Park, the atmosphere hovered somewhere between flat and dead, and made me think I must have been hallucinating when I so enjoyed the Olympics in the same venue four years ago.
For both games I gave up my usual preferred away end berth to co-commentate for Burnley's Clarets Player service on the club website. Commentator Phil Bird and I had a great view for sure. But a pair of binoculars would have been handy. And we were not even close to the back. In front of us was a concourse, a few rows of seats and then a huge empty claret and blue cavern running the whole length of the pitch between us and the lower tier. Then came the outside perimeter which was a good cricket field length away from the pitch.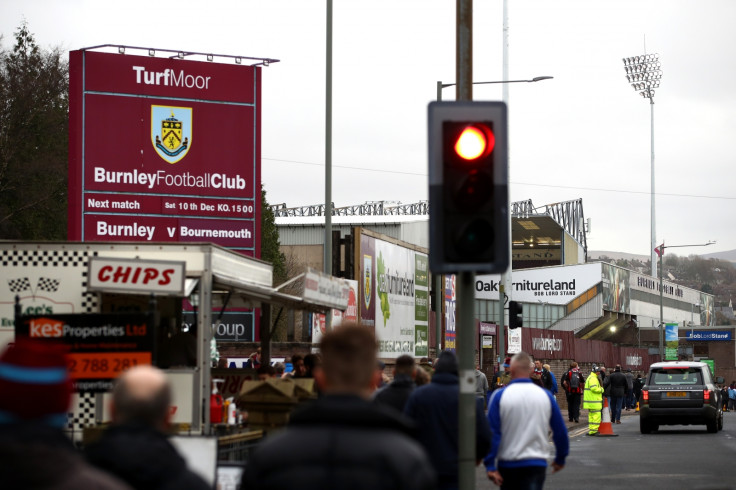 Even when West Ham scored, the bubbles were not being blown as loudly as they used to be at Upton Park. Lots of home fans, knowing that escape via Stratford station is not easy at final whistle time, left early.
On the train home across London I met fans of both Burnley and West Ham. The former confirmed that the away end experience was no better than my own in the press box. The home fans meanwhile said they were finding it hard to get used to their new abode. One of the more optimistic ones pointed out that Arsenal fans said the same about the Emirates when they moved there from Highbury. But my memory of that is Arsenal fans initially liked their new stadium. It was over time it became known as the library. With West Ham the negativity seems to have come early.
Then a few days later, the day after my sofa channel-hop, I was on Clarets Player duty again, this time at White Hart Lane. Here too the builders were busy all around us on a cold Sunday afternoon and the cranes were dominant in the sky. It is one of the most complicated building operations imaginable, with Spurs' new stadium being built on part of the same site, but with the pitch being turned onto a different angle. Hence the move to Wembley next year.
I totally understand why Spurs want to have a bigger ground and once it is built at least they will be able to say they are still at White Hart Lane. But when I joined the gawpers busy taking pictures of themselves as a new stand was being erected in front of their very eyes, I couldn't help feeling that even a quarter built it had the look of AONS – any other new stadium.
Burnley's two Christmas visitors, Middlesbrough and Sunderland, will know what I mean by that. Boro vie with Burnley for the highest ratio of local population to match day attendance, and I remember from as far back as my childhood just how much noise Sunderland fans made, home and away. But for all but a few of their home games, the sight of banks of empty red seats at both clubs' shiny new stadia is not unusual. And empty seats is one of the factors that leads TV viewers to switch off.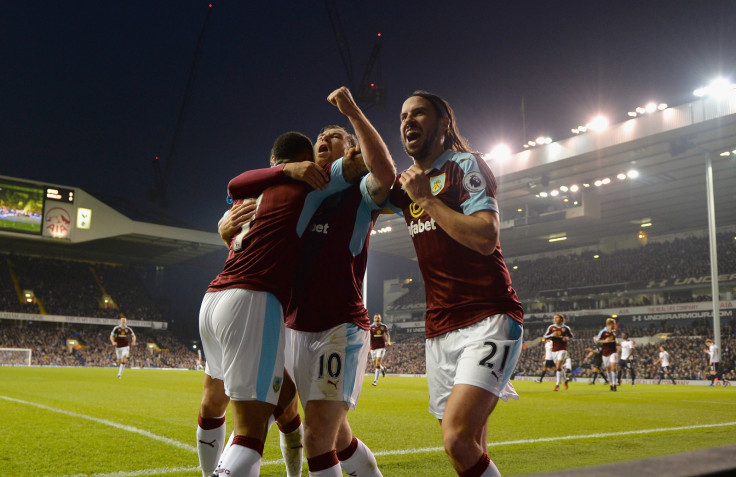 Then we're off to Manchester City for our first game of 2017. The very name of their new home, the Etihad, underlines the extent to which our national game has become an international business. There won't be many empty seats there, not least because of all the football tourists. But atmosphere is so important to football. And can anyone really say that the Riverside, the Stadium of Light and the Etihad compare with Ayresome Park, Roker Park and Maine Road for that? Having experienced all six, I think not.
I am usually all for change and modernisation, and most nostalgics tend to be yearning for a past that didn't in reality exist. But the away ends I most enjoyed in our last time in the Premier League two years ago – regardless of outcome – were Everton, QPR, Crystal Palace, Aston Villa, West Ham, Newcastle and Manchester United. Places where the history helps to shape the atmosphere.
TV has had enormous influence on football, much of it good. Likewise there had to be changes in the culture of football following Hillsborough, Bradford City, and the various riots and years of hooliganism that led to the introduction of all-seater stadia.
But if we ever think the local football stadium is nothing more than a TV set, and fans just extras in a global spectacle, paying more and more for the privilege, then we shouldn't be surprised if swathes of empty seats become the norm. And it doesn't matter how nice the new ground looks – if it is half empty, why is the half-interested viewer going to bother watching, if the people who live there don't?
As for my attempts at football punditry, I fear my Burnley bias might prevent me from getting onto Match of the Day or Sky Sports, as you will see here. The reason Phil Bird grabs the console, by the way, is because once when we scored against Chelsea I jumped up and down so much I ripped the ISDN plug from the socket. As for the 'proper journalist' next to me, he doesn't seem terribly impressed, does he?
---
Alastair Campbell is a British journalist, broadcaster, political aide and author, best known for his work as Director of Communications and Strategy for Prime Minister Tony Blair between 1997 and 2003. He is the author of 12 books, the latest of which is Outside Inside, his diaries from 2003-2005.
---