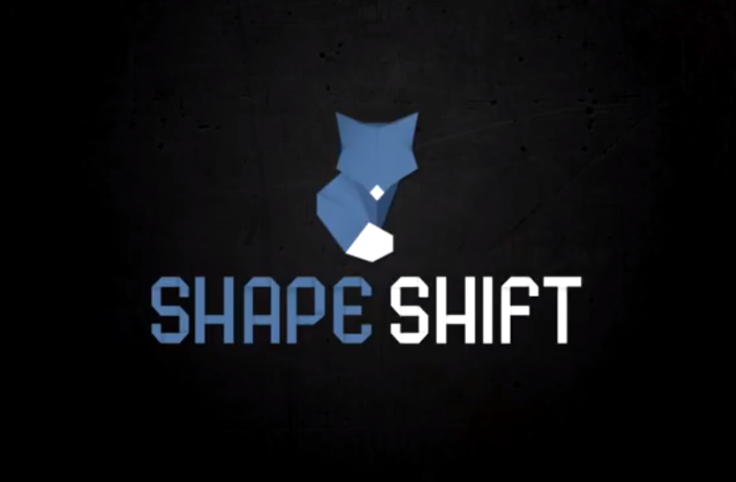 ShapeShift, the iconic cryptocurrency exchange, has just completed a $10.4m Series A funding round. The funding was led by Berlin-based Earlybird, the financing is the largest ever for a non-fiat financial exchange. Other new investors include Access Venture Partners, Pantera Capital, and Blockchain Capital.
Prior ShapeShift backers FundersClub, Digital Currency Group and Erik Voorhees, the company's founder and CEO, also participated. The funds will be mainly used for further expansion of the team to keep up with its rapid growth, and to release two groundbreaking exchange products in 2017, said a statement.
ShapeShift has grown an average of 48% per month since launching just under three years ago. This is its second price round; there was a seed round back in summer of 2015 which raised $1.6m. This was followed by $2.1m in convertible notes last year in February, which are converting in this series A and adding to $8.3m raised in new money. The company operates under a strict "no fiat" policy, meaning only legitimate blockchain-based assets (no government money) are permitted on the platform.
The company pioneered the concept of "protection by design," building the first exchange that didn't require the exposure of sensitive customer data. Unlike other exchanges, ShapeShift doesn't hold customer assets or information, a feature that is impossible in traditional finance. This sets a new standard in consumer protection that the largest banks haven't been able to achieve in a hundred years.
There has been a rampant growth in cryptocurrency values in recent months and ShapeShift has seen its exchange volume soar past 50,000 Bitcoins per month. In addition, we are seeing lots of new ICOs and tokens appear all time. Erik Voorhees, Founder and CEO of ShapeShift, said the criteria for inclusion of new cryptocurrencies is whatever the market does.
He said: "We pretty much just follow the market. So whenever these tokens come out, we typically just wouldn't add it right away, but if it starts to get significant trading volume on the markets then we will consider adding. Right now we have just over 40 different ones and we are always keeping an eye on it to see what the market is trading and desiring and then we will add those - so our criteria is pretty simple in that regard."
On the subject of Bitcoin and the ongoing wrangles regarding block size, Vorhees said he tries to be active in those debates but does not take sides. "The split regarding the block size has really been the most challenging obstacle that Bitcoin has faced and it doesn't see like it will be resolved any time soon. The reason that happens is because it's a system without a leader and so when there are difficult decisions it can be difficult for the community to figure out which way it wants to go.
"Ultimately, I think that it is still a superior method as opposed to closed door meetings by central banks, in which only a select few people are determining monetary policy for the entire world. I think that's a very inferior system. So even though Bitcoin's consensus is messy, it happens in the open and it's something that anyone in the world can contribute to.
"There are good and bad arguments on all sides of the debate and there are smart people on all sides of the debate. So i don't really take a side; I basically try to listen to everyone and I would prefer that some kind of reasonable compromise gets figured out because there is a number of ways that a compromise could happen and I think we'd get the bulk of what most people want. But when it comes down to people's egos, they often won't compromise on the matter of ego so that's where the challenge comes from.
"If a fork happens and there is two versions of bitcoin and they both have significant volume – which I assume they would at least for a while - then yeah absolutely we would enable both on ShapeShift and help the market figure out which version of Bitcoin it preferred."