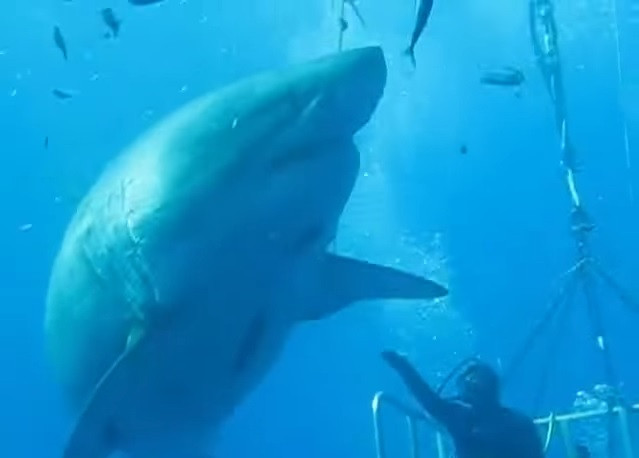 A daughter watched her father being killed by a huge shark while they were diving off the coast of Tasmania.
The woman, in her 20s, saw the attack after diving beneath the surface after being worried that he had not surfaced, police said in a Sky News report.
They had been diving for scallops near Maria Island off the east coast of Tasmania.
Inspector David Wiss said: "His daughter became worried and went down and checked on her father.
"She saw a very large shark; she saw her father being attacked by the shark."
She set off a flare to alert nearby vessels, and also made a phone call, according to the Examiner.
Fishermen on nearby boats pulled the man, believed to be in his 40s, to the surface using his air hose, but he was already fatally injured.
It is not known what breed of shark made the attack, but the incident happened near where a 15ft Great White shark was seen on Friday, government ranger Peter Lingard told The Examiner newspaper.
Lingard said there were occasional shark visits to the area, but they weren't a regular thing.
Glamorgan Spring Bay mayor Michael Kent said the incident was "absolutely devastating".
He added: "I feel for the family."
"It's a recreational area. The scallop season has been very good to professional and recreational fisherman and then we've got a disaster like like this.
"The whole community down here will be deeply in shock."
The scallop season opened on 2 July. The Scallop Fishermen's Association of Tasmania President John Hammond said the attack was very unusual.
He said the area where it took place was popular among amateur divers.
"It is very uncommon to see sharks in this area," he said. "Usually the only thing that will draw sharks into shallower water is chasing schools of fish, and we haven't seen any schools of feed fish around.
"There's just about no reports of sharks in that particular area."