Following advice from the Foreign and Commonwealth Office (FCO) after the downing of Metrojet flight 9268, all UK airlines have cancelled their flights to the Egyptian holiday resort of Sharm el-Sheikh.
While the FCO is advising against non-essential flights to the popular Red Sea resort, for those who deem soaking up some December sun as absolutely necessary, there are still ways to go to Sharm el-Sheikh.
Only Easyjet, Monarch, BA and Thompson were operating direct flights to the Egyptian resort, and all have now cancelled their planned journeys. Thomson Airways has confirmed the cancellation of further outbound flights from the UK to Sharm el-Sheikh up to and including 9 December, but the situation is subject to review. The airline is offering discounts on flights to other destinations over the festive period.
Monarch has similarly suspended its scheduled flights to Sharm el-Sheikh in accordance with advice issued by the FCO. But the carrier is still operating flights to the Red Sea resort of Hurghada as scheduled.
A spokesperson for Monarch told IBTimes UK that flights have been provisionally arranged to restart on 19 December, but the situation is "under review".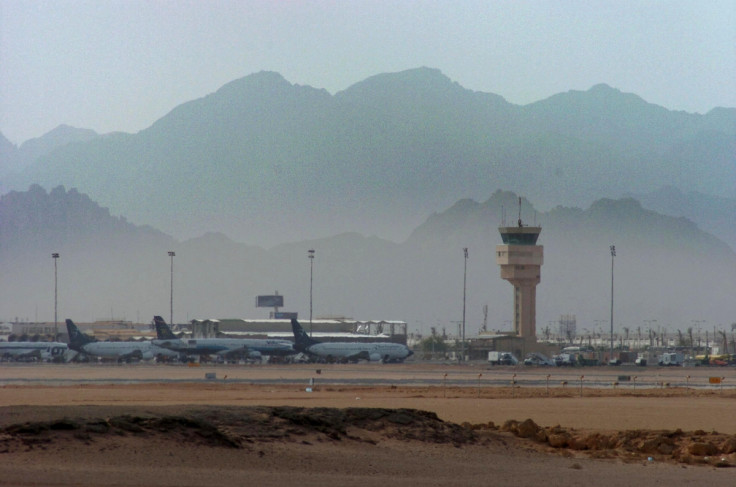 BA has said it will not operating any flights to or from the holiday resort up to and including 14 January. A spokesperson added: "We have not flown any additional customers to Sharm el Sheikh since Monday November 2 and our last flight for the time being from the resort was on Saturday November 14".
Easyjet has cancelled its flights to Sharm el-Sheikh until 9 January 2016, saying in a statement that "passenger safety will always be our number one priority".
The FCO advisory means there are no more direct flights to Sharm el-Sheikh. However EgyptAir, which operates flights from the UK to Cairo and from Cairo to Sharm el-Sheikh, is still flying tourists to the resort.
An official for the airline told IBTimes UK that EgyptAir had not cancelled any of its flights to the holiday resort and did not intend to. "We are still here and people are booking," he explained, adding that the carrier had refunded those passengers who wished to cancel, in line with government advice.
The Egyptian tourism industry, which has already been crippled by years of unrest following the country's 2011 uprisings, has suffered yet another body-blow with the downing of Metrojet flight 9268. The Egypt Air spokesman said business over the Christmas period "is not what it should have been" but added that EgyptAir had picked up some of the slack with other airlines cancelling their flights to Sinai.