Vladimir Putin's war in Syria has been popular in Russia, buoyed by a slick media campaign that has used Hollywood-style footage and star reporters to beam the conflict into millions of Russian homes. But equally, while the war has been expensive – with estimates that it is costing Russia $2.5m (£1.6m) per day – the campaign has largely been confined to aerial bombing campaigns, so there have been few Russian casualties.
That tally could well change if it turns out – as has been reported on 5 November – that Islamic State (Isis) did in fact use a bomb to bring down a Russian passenger plane over the Sinai on Saturday, killing 224 people. The Egyptian affiliate of the terrorist group that Russia is now fighting in Syria, Ansar Beit al-Maqdis, will have struck a significant blow if it turns out to be responsible for the downing of KGL9268.
It raises the question of whether the attack will turn the tide of Russian public opinion against the war, which polls suggested as much as 60% of the public opposed when it began in September. Six weeks on and that figure has been reversed, with Russia's state-owned TV stations re-deploying its top reporters from eastern Ukraine to Syria and slick front line footage shot by drones and live crews.
Putin's own approval ratings were as high as 90% in the run up to the war, according to the Soufan Group.
One Moscow-based journalist working for state-owned media told IBTimes UK on 5 November that every Russian media outlet bar two – the critical Dozhd TV and Novaya Gazeta – has been fully behind the war, depicting Syrian leader Bashar al-Assad as a friend and the US policy in Syria as short-sighted. The war is being presented as a war against "terrorists" rather than against IS or any other militant group fighting the Syrian government.
Alex Kokcharov, a Russia expert at global information consultancy IHS in London, concurred: "Russian television has been able to operate a very efficient public relations campaign, completely distracting public opinion. [...] They have clearly spent a lot of money. It looks like Hollywood production rather than your regular TV reports."
This has been supplemented by official Russian propaganda including dramatic footage that showed the launching of cruise missiles from Russian warships in the Caspian Sea on 7 October, a strike that IHS estimates could have cost as much as $50m alone. That figure is on top of the $2.5m per day that Russia is spending on between 80 and 85 bombing sorties over Syria – set to rise to as many as 250 per day over the next fortnight.
The footage of the cruise missile launch – which took place on Putin's 63<sup>rd birthday – was been viewed over six million times. Other footage shows Russian planes in action over the skies in Syria as well as IS infrastructure being targeted by bombing sorties.
In the early days of Russia's intervention in Syria, many analysts made comparisons with the Soviet war in Afghanistan in the 1980s, which was an unmitigated failure for the Soviet Union, costing the lives of around 15,000 soldiers and one million Afghan civilians and which Moscow ultimately lost. But unlike Afghanistan, Putin's intervention in Syria has been almost exclusively from the air.
There are an estimated 2,000 Russians on the ground in Syria, according to the Kremlin, but US officials say the force has since grown to around 4,000 in recent weeks. The same officials told Reuters on 5 November that there had been civilian casualties but that was not confirmed by Moscow, which has only admitted one Russian death that it said was the result of suicide. That has been denied by the man's family.
The lack of information demonstrates how tightly controlled news of the war has been in Russia. Even where the country is currently facing massive challenges – for example in the economy – the government has managed to shift blame on to the West, claiming US-led sanctions over Ukraine rather than mismanagement has crippled the economy.
"Even with the fall in real incomes and standard of living, Russians are unlikely to feel significant discontent towards the government. There is discontent towards the conditions, but it will be explained by the majority of the government as a result of the actions of the evil West or local conspirators," Kokcharov said.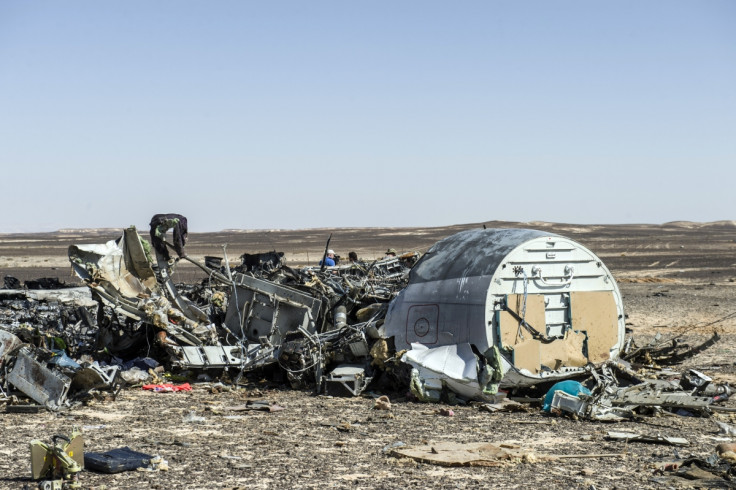 It is still not clear whether the Russian plane that went down over the Sinai desert killing 224 people was brought down by terrorists. Putin has good reason to rule out IS, while Egyptian leader General Abdel Fattah el-Sisi's support is largely based on his promise to protect Egypt from Islamic fundamentalism – a difficult argument to make if aeroplanes are being brought out of the sky above the country's most popular tourist hub.
But even if terrorists brought down flight KGL9268 over Sinai because of Russia's actions in Syria, Kokcharov does not believe it would lower public opinion about the war – or dissuade Egyptians from travelling there.
"Russians are not very risk adverse. [They] were back in Thailand two days after the Indian Ocean tsunami in 2005 [and] back on the beaches of Tunisia shortly after the terrorist attack earlier this year," he said. "Russians are quite fatalistic and if the tour operators offer significant discounts many will still fly to Sinai."
Others believe that Putin will be paying close attention to the public mood over the next few weeks. In its latest briefing on Russia, Soufan suggested that while both the Russian president and his war are currently popular with many Russians, that could change if they suddenly find themselves under threat when on holiday overseas.
"If the Russian people now believe that as a result of Russian intervention they are unsafe in their favourite holiday spots in Turkey, the Gulf states and North Africa—let alone at home—the mood may swing against him," it said.