Sinai plane crash: Did Isis bring down Russia's Flight KGL9268?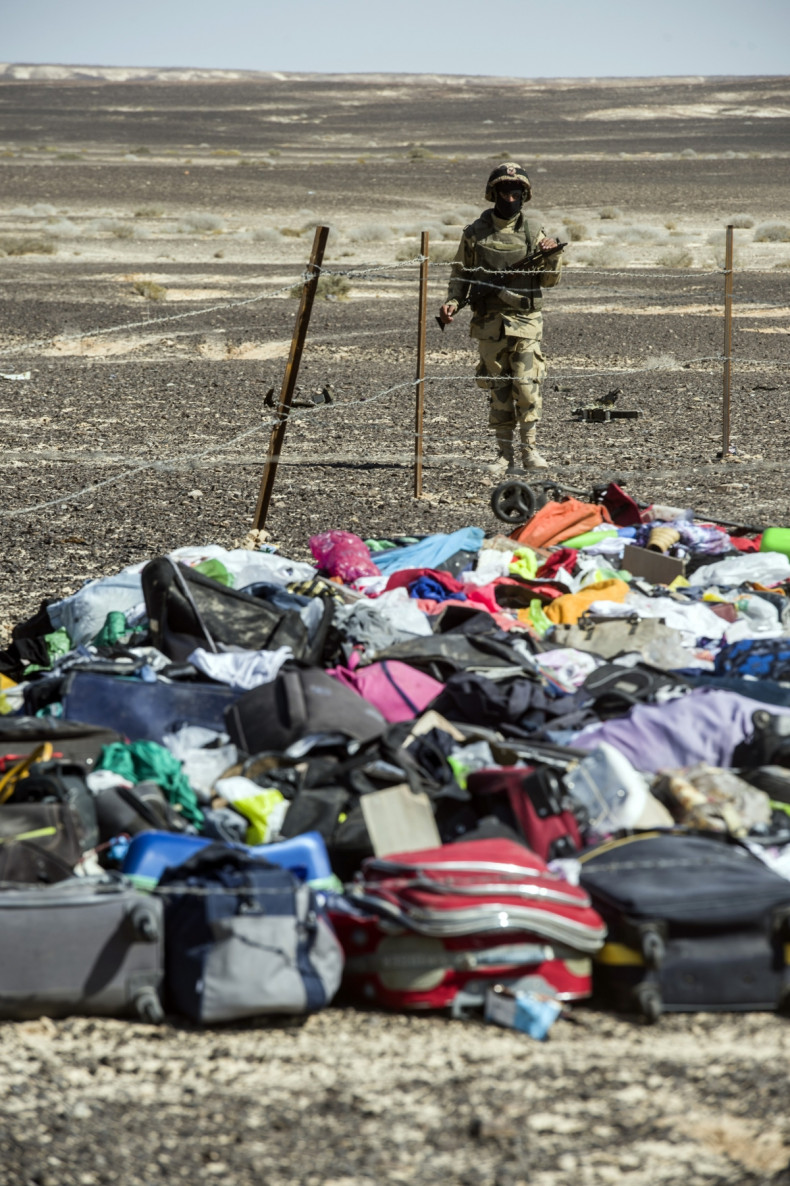 The downing of KGL9268 is a tragedy riddled with conflicting variables and within a complex geopolitical context. A planeful of Russian passengers have been killed amid an escalation of Russian forces in Syria. The plane went down over an Islamic State (Isis)-plagued area and was followed by vague claim of responsibility from IS. Meanwhile, an equally vague statement has been issued by a Kogalymavia airline official that the crash was caused by "external influence".
A 31October statement by IS' Sinai Province, known as Ansar Beit al-Maqdis prior to its pledge to IS leader Abu Bakr al-Baghdadi, stated that the group had downed the plane. The announcement, however, was brief, with the majority of it condemning the "Russian Crusaders" and threatening that they have "neither have safety in the lands of Muslims nor in their air". Of the attack itself, the statement stated only that: "Soldiers of the Caliphate were able to down a Russian airplane over Sinai province."
This is a particularly vague claim of attack, especially noting past claims by the group. For example, regarding the downing of Jordanian pilot Mu'ath al-Kaseasbeh near IS' de facto Syrian capital of Raqqa, IS reports specifically claimed that its fighters had taken down his plane with a guided rocket.
Even suicide attacks by the group provide more detail: attacker name(s), type/amount of explosives, and method of execution (explosive belt, armoured truck, etc). These details have worked as reinforcements to the legitimacy of IS and other terrorist groups' claims, which makes it all the more eyebrow-raising that this communique lacks such information.
IS' lack of details couldn't be anything but intentional, which begs the question: why? It could be that the group didn't actually carry out the attack and capitalized on the downed plane for publicity. Finding out that IS had lied about taking down the plane would cast many doubts on the group's future claims. However, IS has never been effectively discredited for an attack that it claimed.
Another option, however, seems more plausible to me: IS didn't want to reveal how it downed the plane for one or multiple reasons, such as keeping investigators in the dark while concealing the group's tactics or swelling up media attention.
Could IS have pulled this off?
If IS did take down KGL9268, it wouldn't be the first time that a terrorist group had done so to an aircraft. The world-changing panic of the 9/11 attacks have made planes a prized trophy target for terrorist groups, and there have been many attempts — some successful — at taking more down.
Since March 2007, the Shabaab claimed credit for at least half a dozen incidents related to downing aircrafts, such as the December of 2014 claim of shooting down a Kenya Defence Forces (KDF) aircraft in Kismayo, Somalia with a missile. While authorities claimed there was a technical issue with the plane, it has been demonstrated in multiple attacks perpetrated by Shabaab that they have the capabilities to shoot down aircraft.
IS' Sinai Province has likewise been seen using man-portable air-defence systems (MANPADS) in Egypt, the same type of weapon used by the Shabaab. A 1 July, 2015 photo report showed IS fighters shooting down an Apache aircraft in the region with a MANPAD, and showed parts that had fallen off after the helicopters escaped further damage.
IS' Sinai province has also claimed to use "air defence weapons" in clashes with Egyptian forces. Furthermore, fighters in Sinai have claimed successful raids of Egyptian military locations, but did not specify any types of war spoils taken.
However, KGL9268 was reported to be at an altitude of 30,000ft, a distance far beyond the understood reach of the shoulder-mounted MANPADS seen used by IS.
Analysts have also speculated that IS may have used a bomb to bring down the plane. Since 9/11— and even before— al-Qaeda affiliates have repeatedly attempted to use bombs in planes. Past examples include Richard Reid (the "Shoe Bomber") and al-Qaeda in the Arabian Peninsula (AQAP)'s "Underwear Bomber" Umar Farouk Abdulmutallab, both of whom attempted to board planes with concealed explosives. Regarding Abdulmutallab, AQAP even released a detailed article on his attempted attack and methods used in its Arabic-language e-magazine Echo of the Epics. AQAP also claimed the downing of a United Parcel Service cargo plane in Dubai in September 2010.
In the days ahead
As vague as IS' claim may be, it should not be entirely dismissed at this point. For IS, taking down a plane carrying Russian passengers amid the Russian government's assaults on IS in Syria would be far too big a victory for such a vague and relatively low-profile statement as the one it provided. As more details from the investigation emerge in the coming days, IS will probably provide new details on the matter as well — perhaps from a video or additional communique.
The first additional commentary on the matter from IS came from a video by its Ninawa Province in Iraq. The video showed fighters celebrating IS' purported downing the plane by handing out sweets to civilians. Also shown in the video was a Russian fighter who stated: "This airplane that we took down in Sinai is the best proof, O Putin the pig. Allah willing, we will reach every one of you."
Still, IS will need to provide more evidence to convince the world of its involvement. If IS' claim regarding KGL9268 proves true, though, it will mean increased support by the global jihadist community, which will view the group as an even more capable and dangerous force than it has already proven to be.
Rita Katz is executive director of the SITE intelligence group (www.siteintelgroup.com). She has been monitoring terrorist activity and Jihad for more than a decade.
You can find her on Twitter @rita_katz.
---