Debra Tate, the sister of actress Sharon Tate, who was murdered on the orders of Charles Manson, said a prayer when she heard the notorious cult leader was dead.
Prison officials called to tell her the 83-year-old behind the slaying of her pregnant sister, and eight others more than four decades ago, had died of natural causes in Bakersfield hospital, California on Sunday.
Sharon Tate was a Hollywood actress who was married to Polish director Roman Polanski, behind horror film Rosemary's Baby.
Debra Tate said: "I said a prayer for his soul.
She told the New York Daily News: "I've processed through all of my hate for him. Hate isn't health. It won't bring my sister back. One could say I've forgiven him, but there's a difference between forgiving and forgetting."
The brutal killings stand out as the dark flipside of 1960s counterculture, which saw Charles Manson's followers, known as the Manson family, slay nine people in four separate incidents during the summer of 1969.
Sharon Tate was stabbed to death by one of Manson's young followers who scrawled "PIG" on the front door of her home in the actress's blood. She was eight-and-a-half months pregnant.
Four other people at Tate's home were also killed. The next following day, Leno and Rosemary LaBianca, a wealthy couple in Los Angeles were also killed by the group.
Manson on trial
Also, Donald Shea, a Hollywood stuntman, and Gary Hinman, an acquaintance of the group, were killed by Manson family members.
Manson and a number of his followers went on trial in Los Angeles in 1970. Manson, who had a swastika tattooed on his forehead, believed America would face a race war.
After the war a new social order would emerge with him as leader - a vision he called "Helter Skelter", after a Beatles song Manson was obsessed with.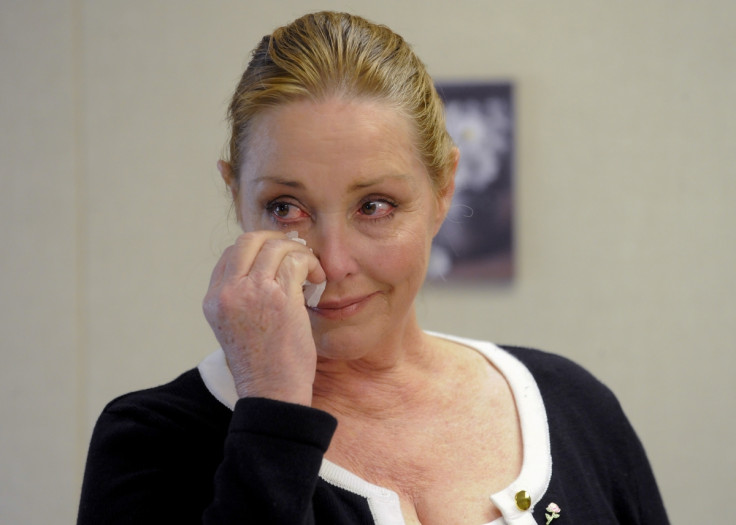 A number of Manson's followers, were convinced he was the reincarnation of Jesus Christ. The group - mainly made up of young, middle-class women – were heavily influenced by drugs.
Although Manson was not at the scene of any of the slayings, he was convicted of murder for directing his followers in seven of the killings, and was sentenced to death in 1971.
But before his sentence could be carried out, California outlawed the death penalty, which saw and his punishment cut to nine life sentences.
Manson applied for parole 12 times over the course of his four decades in jail, with his last attempt turned down by a parole board in 2012.
A number of Manson's followers - Tex Watson, Bobby Beausoleil, Leslie Van Houten, Patricia Krenwinkel and Bruce Davis - remain behind bars for their part in the 1969 killing spree.
Debra Tate said she has made it her mission to ensure none of these killers are granted parole.
She said: "I sit across from these monsters many times a year, and I know very clearly they're still capable of heinous acts. For that reason, I've dedicated myself to seeing they stay right where they are until they draw their last breath. So they can't hurt anyone else."