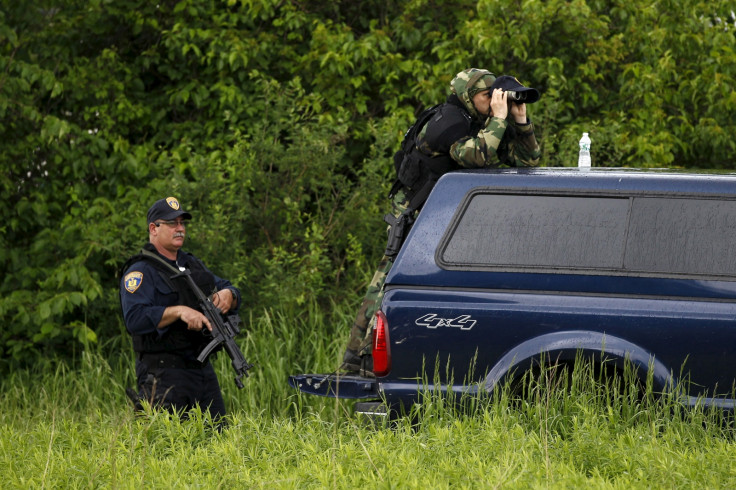 New York police appear to be zeroing in on the convicted murderers who escaped from an upstate prison "Shawshank Redemption"-style on 6 June.
Reports reveal hundreds of heavily armed officers have descended on a small town near the prison after police dogs picked up the two escapees' scent.
According to the New York Post, the police mobilisation followed a sighting of two suspicious-looking men walking on a road in Willsboro around midnight.
A 22-year-old Willsboro resident told police she was driving on Middle Road when she encountered the men, who appeared to be wearing black backpacks, the Post reported. According to the witness, the two jumped down an embankment and run into the woods after they spotted her car.
Local authorities said police dogs later picked up the twosome's scent in the same area.
Richard Matt and David Sweat, the two escapees from Clinton Correctional Facility in Dannemora, New York, were reportedly on the "Honor Block" of the maximum security prison where they were serving time for murder.
According to ABC News, investigators are looking into whether the looser restrictions on the two prisoners played a role in their escape. One of the privileges for prisoners on the Honor Block is being allowed to wear civilian clothes instead of prison-issued uniforms, ABC News reported.
New York State is offering a $100,000 (£65,000) reward for information leading to their capture and arrest.