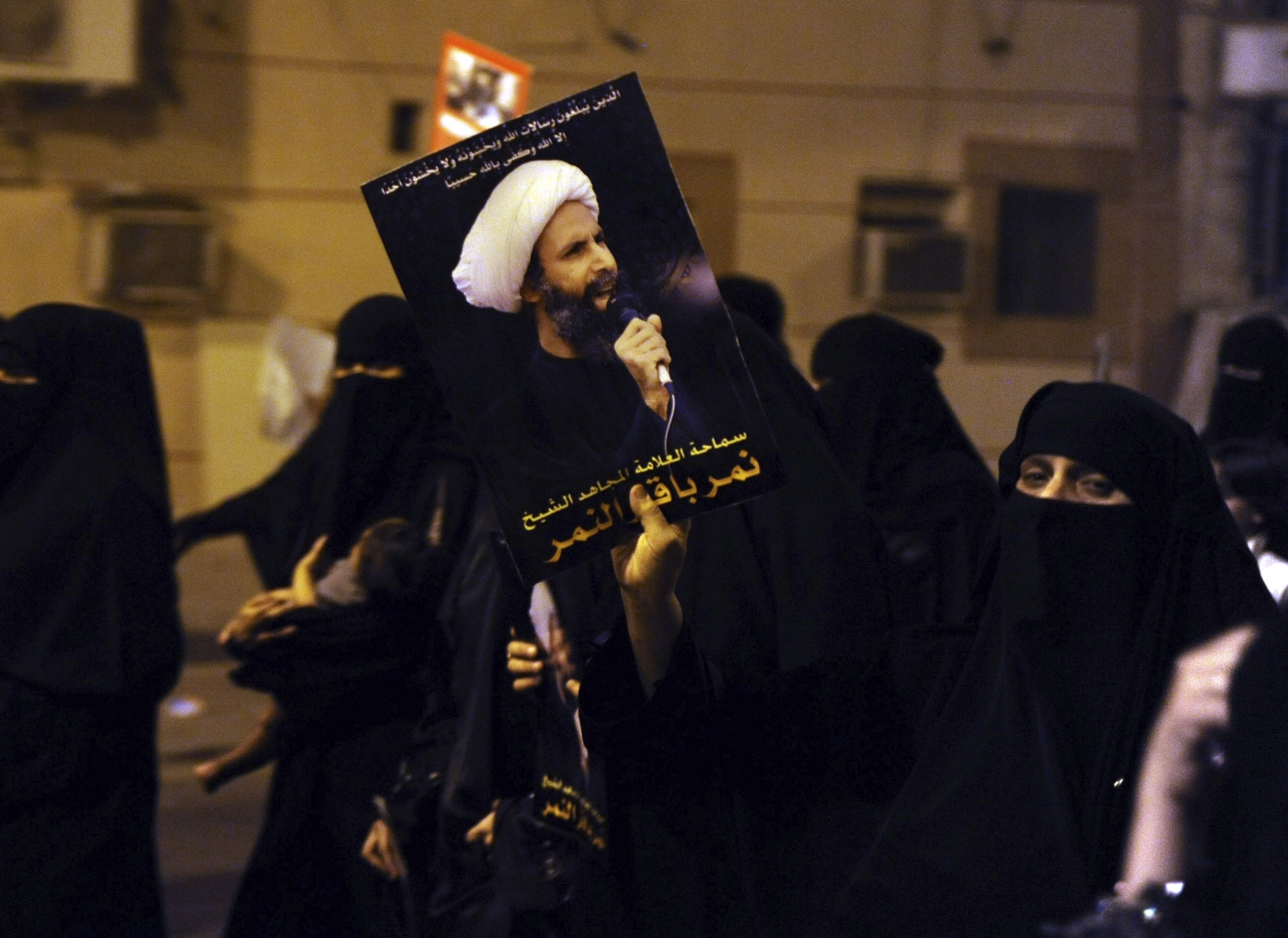 Thousands of people have taken to the streets in Saudi Arabia's eastern district of Qatif to protest against the death sentence handed over to pro-democracy Shi'ite Muslim cleric Sheikh Nimr al-Nimr.
The peaceful demonstrations called for the release of Sheikh Nimr, who was detained in 2012 after backing mass pro-democracy protests in the Shi'ite-majority district rallying for greater freedom for the Sunni kingdom's disenfranchised minorities.
The 53-year-old cleric was sentenced to death by crucifixion, which in Saudi Arabia involves beheading followed by public display of the decapitated body. The conviction is based on vague charges such as "breaking allegiance with the ruler", "inciting sectarian strife," and supporting rioting.
Amnesty International condemned the "deeply flawed trial" and said that the death sentence must be immediately quashed. New York-based Human Rights Watch warned that the harsh treatment of the cleric "is only adding to the existing sectarian discord and unrest" in the Gulf nation.
Angry supporters of Nimr gathered in the main streets of Qatif shouting anti-government slogans in the fashion of those used during mass protests that followed the violent arrest of the cleric. A total of 20 people were killed during the bloody crackdown on peaceful protesters between 2011 and August 2012.