Saudi Arabia: Shi'ite Pro-Democracy Sheikh Nimr al-Nimr to be Beheaded and Crucified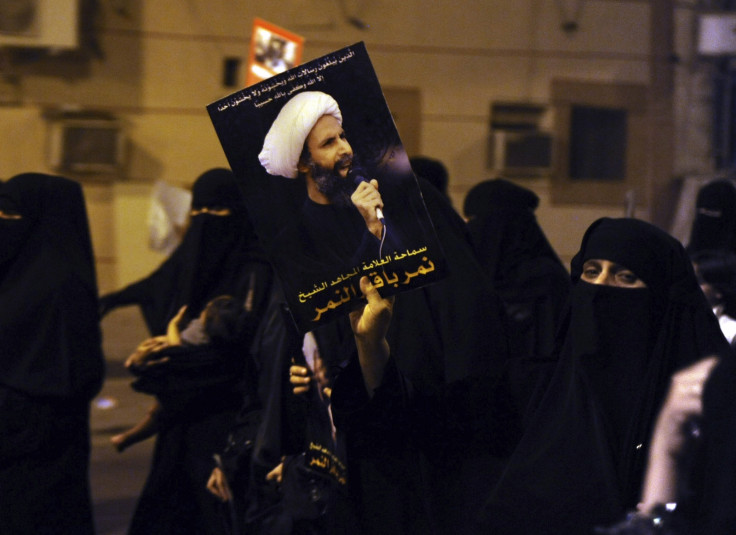 Saudi Arabia has sentenced to death a Shi'ite Muslim cleric who was at the forefront of the country's pro-democracy protests in 2011 in a move that will likely rekindle sectarian divide in the Middle East, sending shockwaves through the Shi'ite community.
Sheikh Nimr al-Nimr, who was detained in 2012 after backing mass pro-democracy protests in the Qatif district of eastern Saudi Arabia, is a champion for greater rights for Saudi minorities, including the country's disenfranchised Shi'ite minority. He was shot in the leg four times upon arrest by police, causing several days of protests in the Saudi kingdom in which three unarmed protesters were killed by Saudi forces.
A total of 20 people were killed during the Saudi crackdown on peaceful protesters between 2011 and August 2012.
The 53-year-old cleric, who was previously jailed five times between 2003 and 2008, was held for eight months before being charged. He spent the first four months in an isolation cell at a prison hospital in Riyadh. Human rights groups complained that Nimr did not receive a fair trial and was not given adequate medical care for gunshot wounds received during arrest.
A prosecutor said last year that he was seeking to convict the cleric for "aiding terrorists" and "waging war on God", which carry the death penalty by crucifixion. The gruesome punishment involves beheading followed by a public display of the decapitated body.
The interior ministry called him an "instigator of discord and rioting" after the arrest.
But Sheikh Nimr's supporters and family rejected any claims that he incited violence. In a BBC interview, he said he was supporting "the roar of the word against authorities rather than weapons ... the weapon of the word is stronger than bullets, because authorities will profit from a battle of weapons."
In another sermon used in court by a Saudi prosecutor-general, the cleric called for peaceful protests.
"I recommend for young people not to be dragged into confronting swords with swords with a regime that wants to lure people to violence to justify the repression of the protests. We are stronger with our words. We are willing to die. Our movement is not peaceful in the sense of submission. We are peaceable with those who choose peace, but keep your hands off. Martyrdom is the strongest weapon that can defeat the strongest regime," the text read.
Protests began in February 2011 after the start of a pro-democracy uprising in neighbouring Bahrain. The tiny island kingdom has a Shia majority and a Sunni royal family, the al-Khalifa dynasty.
Saudi forces ultimately led the crackdown on pro-democracy protests in the neighbouring kingdom which plunged deeper into sectarian conflict between the ruling Sunni minority and Shi'ite majority.
King Sheikh Hamad bin Isa Al-Khalifa has pledged to implement recommendations by an independent commission of inquiry but reforms are progressing slowly and reconciliation talks have stalled. Violence between riot police and protesters is a weekly occurrence.
Decrees approved by King Hamad include up to seven years in jail for criticising him. All protests, sit-ins and gatherings in Manama are banned indefinitely.
© Copyright IBTimes 2023. All rights reserved.