Sherlock To Return for Series 4 in Two Years [VIDEO]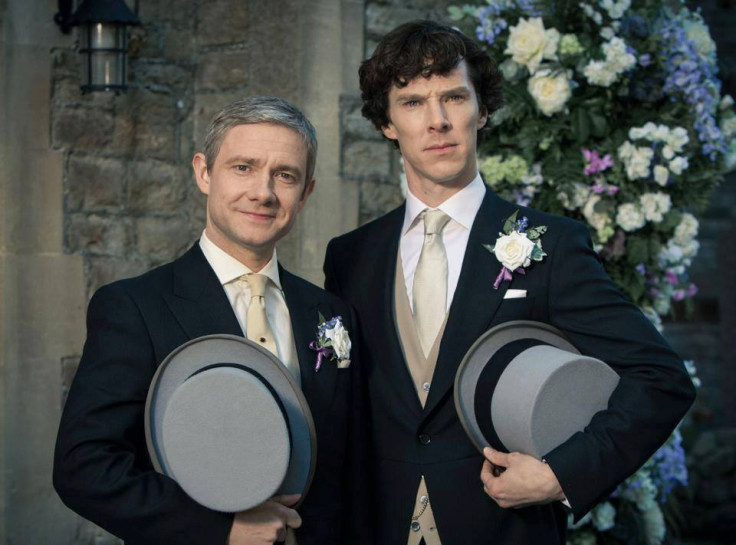 Sherlock, the popular BBC series starring Benedict Cumberbatch as Sir Arthur Conan Doyle's fictional detective, may not resume for two years until "the timing is right".
According to an E! Online report, Sherlock co-creator Steven Moffat, in an interview with IGN, revealed that the popular detective and his trusted sidekick Dr Watson (Martin Freeman) will have to wait for two years for their next adventure.
"I have no idea," Moffat said when asked if there will be a two-year wait for season four of Sherlock. "Sue [Vertue] is working on the schedules right now. I just started with Peter [Capaldi] on the new series of Doctor Who. You know, we'll do what we can, but with no sacrifice in quality—that's the thing. If people have to wait two years, they'll have to wait two years.
"When's the next James Bond film? You know, it's not that kind of show that turns up all the time. It's just not. But the good news is, that probably means it will turn up sporadically for a very, very long while," he added.
Even though it may take a while, fans of the series need not be disappointed as they have some more Sherlock adventures to look forward to.
Cumberbatch and Freeman are already committed to a fourth season and Moffat said he and co-creator Mark Gatiss have plotted out seasons four and five. It remains to be seen when the new seasons will start production.
Cumberbatch, who was recently seen on the big screen in August: Osage County and 12 Years a Slave, said he would love to play Sherlock Holmes for years to come.
"I'm going to keep going with it," Cumberbatch said at TCA. "I play enough other mad people to vary the palette of what I'm scrabbling around in my head as a storyteller...I love [playing Sherlock]. I find it very invigorating."
Watch the online-only prequel to the last series of Sherlock on YouTube, below:
© Copyright IBTimes 2023. All rights reserved.