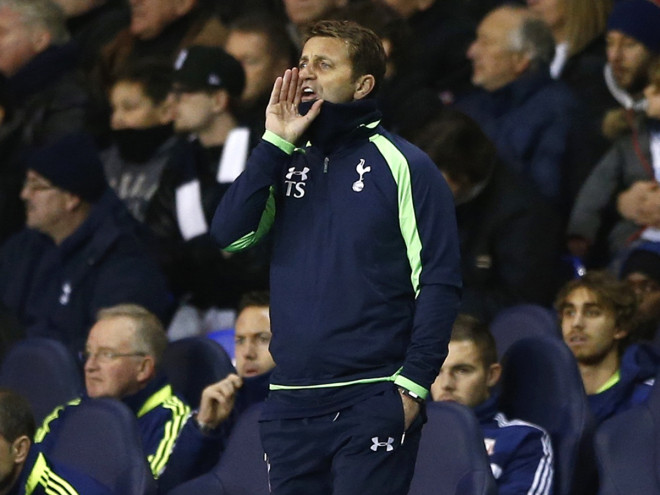 Tim Sherwood has urged Tottenham Hotspur to give him time as Liverpool have done by appointing Brendan Rodgers at Anfield.
The Northern Irishman moved to the Merseyside club before the start of the last season. The former Swansea manager saw Liverpool finish seventh in the league during the last campaign with 61 points, below sixth-place Everton.
However, fortunes have changed this season for the Reds under Rodgers as they are second in the table with 59 points in 28 games, trailing league leaders Chelsea by four points. Spurs are fifth with 53 points and four points behind Manchester City, who have two games in hand.
Sherwood believes the north London club should give him time in helping Spurs finish the season in top four. The 45-year-old claims the change of manager at White Hart Lane will be a step backwards for the club.
"Liverpool is a good example. They gave Brendan time. Seventh, they finished last year and look at where he is now it is a great example. That team now play football exactly the way that he wants them to play. But they had to take that step back," Sherwood explained.
"We are talking about Liverpool - a club that has won the Champions League and loads of league titles. Tottenham have got to decide what they want to do going forward - whether it is to build something or not."
"It would take the pressure off the person who is in charge for a bit. You can't go and lose six games on the spin at Tottenham. It is not feasible."
"But Liverpool lost a lot of games last year - a lot of home games as well - and nobody was pointing fingers. Look at the rewards now. The season is not finished and they still had to take a step backwards to go forward again."
"It depends what Tottenham are looking for in the long-run. Whether they are looking for instant success. That instant success does not necessarily mean bringing in managers. We have had quite a few managers over this period," Spurs manager concluded.
Spurs take on Chelsea for the Premier League fixture at Stamford Bridge on Saturday. A victory over the Blues could help them keep their hope of finishing the season in top four.