Sheryl Sandberg and Technology's Female Leaders
While the rest of the world continues to see men dominating, the technology industry seems set to change that. Alistair Charlton investigates how Sheryl Sandberg, Marissa Mayer, Meg Whitman and Joanna Shields are paving the way for the rest of the business community.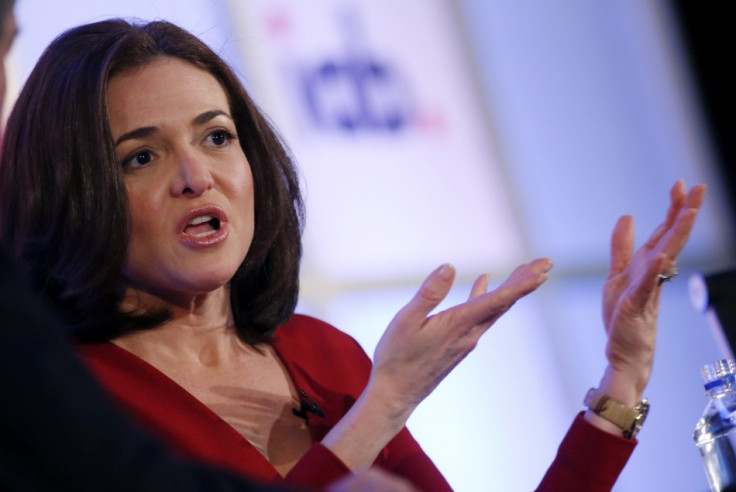 Dismissed as a "PowerPoint Pied Piper in Prada ankle boots," Facebook COO Sheryl Sandberg has come under fire as her book Lean In goes on sale, accused of not being the right person to lead a movement to bring gender equality to the boardroom.
A glance at the male/female split of world leaders (178/17), Fortune 500 CEOs (96 percent/four percent) and FTSE 100 board seats (85 percent/15 percent) reveals there is a huge imbalance between the sexes, but in technology change is underway - and Sandberg is at the very forefront of it.
Along with Meg Whitman, Marissa Mayer and Joanna Shields of HP, Yahoo and London's Tech City respectively, Sandberg represents a shift in what was not so long ago an all-male industry.
Sheryl Sandberg - Facebook
Facebook's chief operating officer since 2008, Sheryl Sandberg has attracted a wealth of media attention this week leading up to the 12 March launch of her new book, Lean In: Women, Work and the Will to Lead.
The former Google vice president was voted Forbes's fifth most powerful women in 2011 - beating Michelle Obama - and was a key player in Facebook's Wall Street debut last year, an involvement that branded her, at 43, the responsible adult looking out for the predominantly youthful Facebook, led by Mark Zuckerberg, 28.
Despite her personal success and rise of fellow technology executives Marissa Mayer and Meg Whitman, Sandberg writes in her book that they are still very much the minority: "The blunt truth is men still run the world. This means that when it comes to making the decisions that most affect us all, women's voices are not heard equally."
Sandberg continues: "Progress remains equally sluggish when it comes to compensation. In the United Kingdom, women working full-time are still paid an average 15 percent less per hour than men. It has been more than two decades since I entered the workforce, and so much is still the same. It is time for us to face the fact that our revolution has stalled. The promise of equality is not the same as true equality."
'Done is better than perfect'
Covering her time at Google and Facebook, Lean In follows Sandberg's intensive work life - "During my first four years at Google I was in the office 7am to 7pm every day at a minimum" - and how she adjusted after the birth of her son in 2005 to both care for him and make her time in the office more efficient.
"Slowly, it began to dawn on me that my job did not really require that I spent 12 full hours a day in the office. I became much more efficient - more vigilant about only attending or setting up meetings that were truly necessary, more determined to maximise my output during every minute I spent away from home.
"I also started paying more attention to the working hours of those around me; cutting unnecessary meetings saved time for them as well. I tried to focus on what really mattered. I began to adopt the mantra 'Done is better than perfect'."
As Sandberg receives praise and criticism alike for her take on women in executive roles, three more are breaking down the stereotype of technology being a male-dominated industry at three very different companies.
Marissa Mayer - Yahoo CEO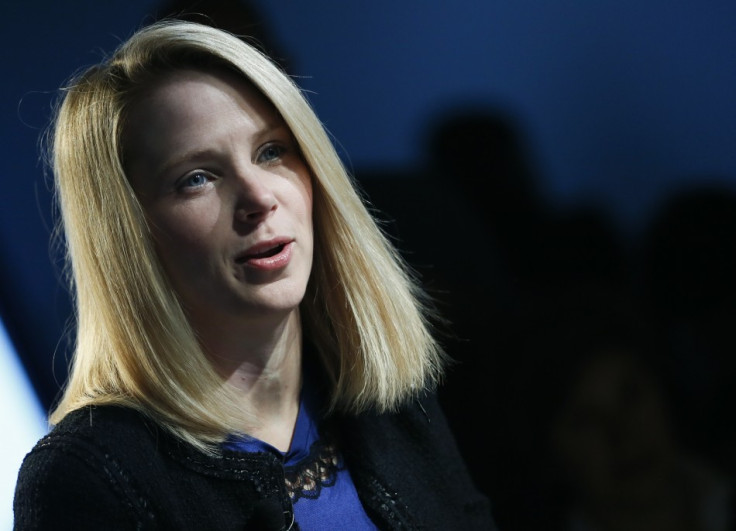 Although not a household name until becoming CEO of Yahoo in July 2012, Mayer has been in the technology industry for most of her working life. She was employee number 20 at Google, which she joined as the company's first female engineer in 1999, aged 24.
During her 13 years at Google, Mayer progressed from engineer to designer and product manager, before becoming an executive and vice president of Google's Search, Local, Maps and Location Services divisions.
Mayer attracted criticism last month when she announced that from June Yahoo staff will no longer be allowed to work from home, having recently done exactly that while on maternity leave following the birth of her son in October 2012 - although he is now cared for in a nursery Mayer had built next to her office at Yahoo headquarters.
Sandberg was quick to defend Mayer's ban of remote working in an interview with Time magazine this month: "No one knows what happened [at Yahoo]. I think flexibility is important for women and for men. But there are some jobs that are super flexible and some that aren't."
Sandberg added that she doesn't think the decision would have come under as much fire if it was made by a man.
Joanna Shields - Tech City CEO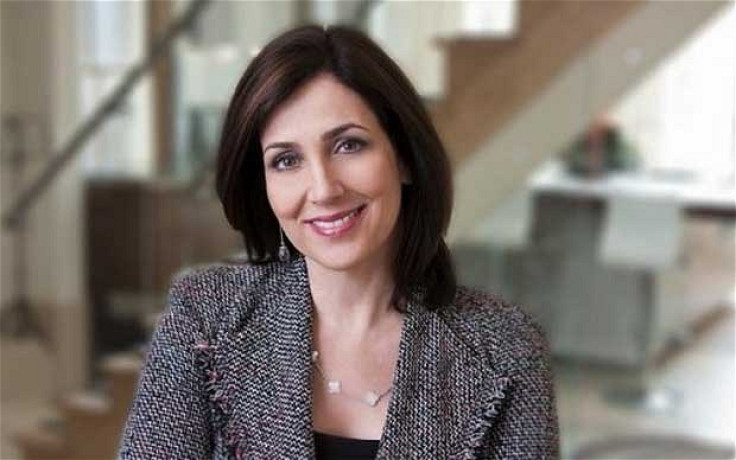 Joanna Shields worked as Google's managing director for Europe, Middle East and Africa (EMEA) from 2005, before moving to run social network Bebo in 2007 where she remained CEO until its acquisition by AOL a year later.
Shields was hired by Sheryl Sandberg in 2010 to run Facebook in EMEA as vice president and managing director, where she stayed for two years before announcing her resignation in October 2012 to become CEO of Tech City in east London, an area of intense technology development, also known as Silicon Roundabout.
Yet to speak much publicly about her new role, Shields will become the flag bearer for technology start-ups in London and will be responsible for providing work space and resources to turn start-ups into the next Last.fm and Tweetdeck, two of London's most high profile success stories of recent years.
With £50m of government backing, Tech City will have to prove that it can live up to the high hopes placed on it - and by Google, whose seven-storey Campus building is home to many local start-ups - and it will be Shields' responsibility to see the investment put to good use.
Meg Whitman - Hewlett Packard CEO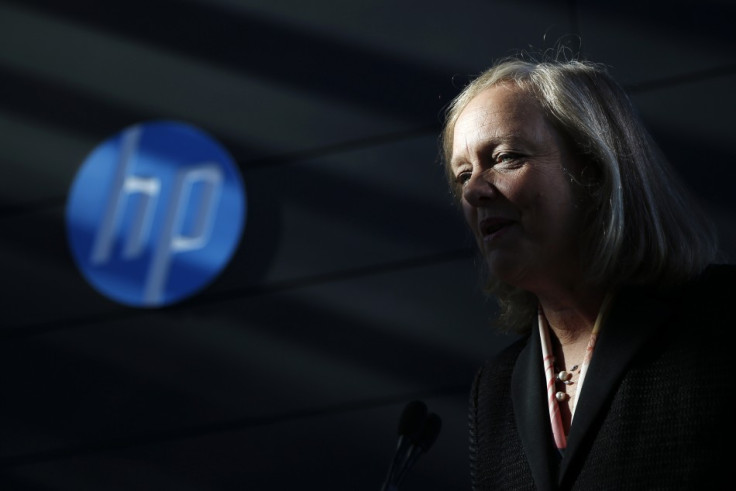 Meg Whitman joined the board of computer manufacturer Hewlett Packard in January 2011 and become its chief executive officer nine months later. Once the largest PC manufacturer in the world (until overtaken by Chinese firm Lenovo late last year), HP has failed to capitalise on the post-PC era as rivals Apple and Samsung have.
The TouchPad - HP's first attempt at a tablet - was on sale for just a few weeks before the product was cancelled and prices slashed.
But Whitman has her eye on the company's future, and ultimately this means producing a smartphone. Speaking in September 2012, the HP boss said: "We're working on this. We have to ultimately offer a smartphone because in many countries of the world that would be your first computing device...we are a computing company."
At the time, Whitman denied HP was planning to buy up Research in Motion before it re-branded itself as BlackBerry, and only last month quashed rumours that HP would be split up, amid a 16 percent drop in quarterly profit.
Now she's said what the company won't be doing, Whitman's next move needs to be telling investors and consumers alike what it will be doing, and how this will reinvent it to take advantage of those users whose first computing experience is not with a computer.
Gender equality in the workplace is an inherently difficult topic to discuss and explain, but as woman like these four continue to pursue careers in the once male-dominated worlds of business and technology, then more should be encouraged to follow suit, and - as Sandberg and Mayer have both recently proved - be able to raise a family at the same time.
© Copyright IBTimes 2023. All rights reserved.