Japanese Prime Minister Shinzo Abe, who will set off for Hawaii on Monday (26 December) for his visit to Pearl Harbor the next day, said he wants to send a message to the world that the war atrocities of the past will never be repeated.
In addition to visiting Pearl Harbor – the site that marked US' entry to the Second World War, prompted by Japan's surprise attack on the US naval base in 1941 – Abe will also meet outgoing US President Barack Obama on 27 December.
Abe's visit to Pearl Harbor is being seen as a reciprocation of Obama's visit to Hiroshima in May, when he paid tributes to the victims of the first nuclear bombing event. The Japanese prime minister is reportedly looking for "reconciliation" between the two countries through this two-day visit.
"The alliance between Japan and the United States is one with hope in dealing with various problems in the world," Abe reportedly said in a speech to the Japanese business lobby Keidanren on Monday.
He added: "I hope this visit will be a historical one with leaders of Japan and the United States jointly visiting Pearl Harbor in a show of reconciliation," Reuters reported.
Meanwhile, victims of the Pearl Harbor attack are hoping for an apology from the Japanese prime minister, similar to the Hiroshima victims who expected Obama to apologise for dropping a nuclear bomb on the city.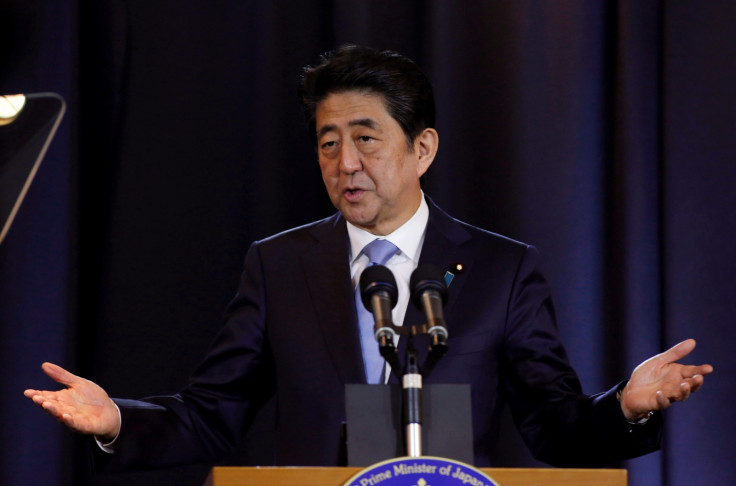 "President Obama has nothing to apologise for. Japan has to apologise for what it did and what it caused — not only for the Pearl Harbor attack but the war in general," Jay Groff, a retired US Air Force officer said, who was a 19-year-old soldier stationed at the Hickam Field near Pearl Harbor at the time of the Japanese attack.
"Most of us were still asleep in our bunks," Groff said, recalling that he was on the third floor of his barracks. "I could see the bombs coming through the ceiling. That was the first time I was scared," Japan Today quoted him as saying.
Insisting on an apology from Abe, the war veteran said he doubts Tokyo and Washington will truly achieve reconciliation unless Abe apologises. "Until such time as a prime minister does apologise, what we call 'closure' won't happen," Groff reportedly told the paper in an interview at his home in Springfield, Virginia.
However, like Obama, Abe too will not offer any apology for the incident of the past.