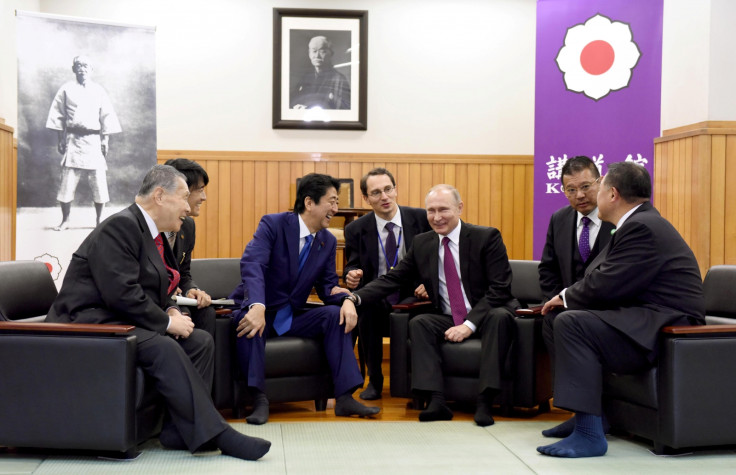 Japanese Prime Minister Shinzo Abe said on Tuesday, 20 December, that he aimed to visit Russia in early 2017. His visit will focus on resolving a seven-decade-old territorial dispute and concluding a peace treaty officially ending the hostilities of the Second World War between the two countries, Reuters reported.
"President Putin and I share a strong resolve to put an end to this problem, which has been left unresolved since the end of the war.
"I would like to visit Russia early next year and accelerate this momentum for improvement in bilateral ties," Abe said in a speech.
The Japanese prime minister's comments followed a meeting last Friday between Abe and Russian President Vladimir Putin, where they signed economic cooperation deals in areas including medical technology and energy. However, there was no big breakthrough on the territorial row that has stood in the way of diplomatic ties between the countriessince the Second World War.
Abe is reportedly betting big on his close ties with Putin, whom he has met more than a dozen times since his first term in office.
He said that Japanese investment in sectors ranging from medical technology to energy might also ease tensions over the disputed islands — Kuril Islands or the Northern Territories — which were taken over by Russia at the end of the Second World War.
The islands are under Russian administration and are called the South Kuril district of the Sakhalin Oblast. However, Japan claims it as part of its territory and refers to them as its Northern Territories or Southern Chishima.