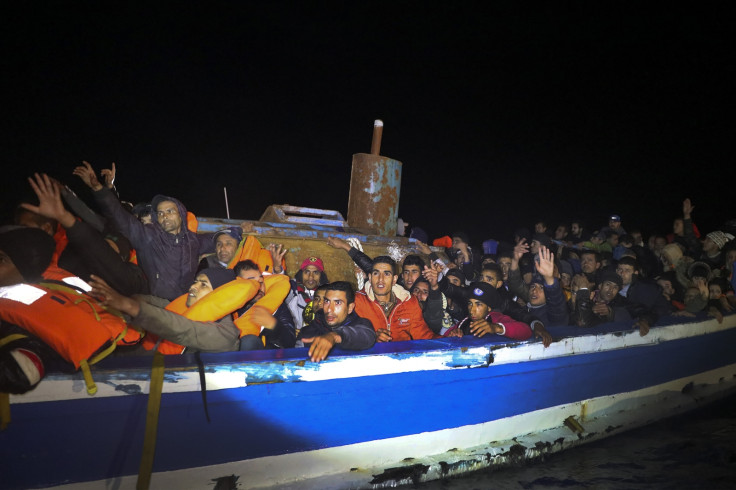 A ship carrying 147 migrants sank in the Mediterranean on Tuesday (28 March), leaving only one survivor.
The sole survivor – a 16-year-old Gambian boy – was found floating on a piece of debris by rescue workers of Spanish NGO Proactive Open Arms. He was taken to the Sicilian island of Lampedusa on Wednesday morning (29 March), according to Reuters.
The boy told the International Migration Organisation (IOM) that the boat, which departed from Libya two days ago, started taking in water a few hours into the journey. The boy survived the shipwreck by hanging on to the boat's fuel tank until rescuers arrived.
The other 146 migrants on board the ship, including five children and several pregnant women, are feared to have drowned, IOM spokesman Flavio Di Giacomo said.
In the past two days Italy's coastguard has rescued more than 1,100 migrants at sea. So far this year nearly 600 have died during the treacherous crossing from North Africa to Italy. It is estimated that 4,600 people lost their lives last year.
The UNHCR said it was "deeply saddened" at the news of the shipwreck. A statement read: "This latest tragedy comes as a stark reminder of the vital importance of robust search and rescue capacities" and stressed that the "flimsy inflatable rafts" used by human traffickers make rescue missions "more needed than ever."
On Wednesday (29 March) the Italian parliament introduced a new law protecting the rights of unaccompanied children who arrive in Italy. The measure has been hailed by humanitarian organisations, with a Unicef spokesperson commenting that the new law "serves as a model for how other European countries could put in place a legislative framework that supports protection."