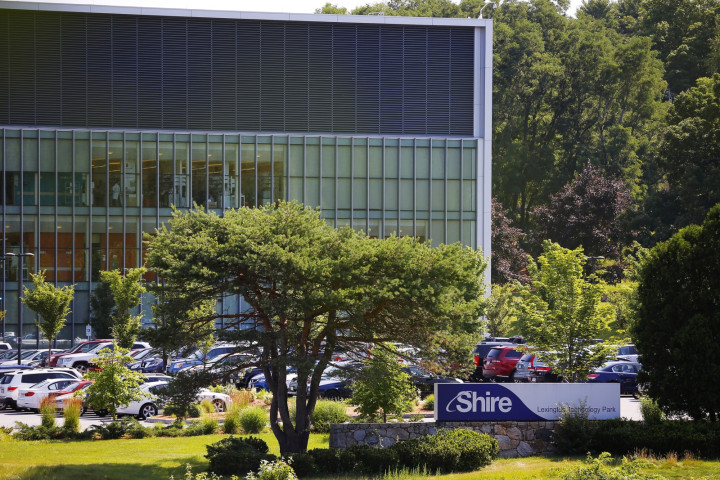 Shares in Shire Plc declined 27% after US-based AbbVie said it would reconsider its takeover offer for the UK drugmaker.
Shire shares are trading down 25.6% at £3.824 as of 11:25 am GMT. Earlier, the shares plunged to a low of £3.644.
The decline comes amid doubts that AbbVie's proposed takeover of Shire will go ahead due to the new tax rules in the US. AbbVie earlier said it would reconsider its $55bn (£34bn, €43bn) offer.
"AbbVie's Board will consider, among other things, the impact of the U.S. Department of Treasury's proposed unilateral changes to the tax regulations announced on September 22, 2014, including the impact to the fundamental financial benefits of the transaction," the company said.
The US authorities imposed new rules in order to prevent companies moving their tax base to overseas locations. The US has one of the highest corporate tax rates in the world.
In a response, Shire said it believes that AbbVie should proceed with the recommended offer on the agreed terms. AbbVie would have to pay a break fee of about $1.635bn to Shire, if the US drugmaker adversely changes its recommendation.
"The Board of Shire has not been provided with a detailed analysis of AbbVie's tax assumptions and AbbVie's notice does not quantify the anticipated financial impact of the US Treasury Notice on the combination," Shire said in a statement.
"The board will meet to consider the current situation and a further announcement will be made in due course."
The two firms' boards shook hands on the $55bn cash-stock deal, after previous offers had been turned down by Shire bosses. As per the deal, Shire shareholders would receive £24.44 and 0.8960 in New AbbVie – the merged entity – stock per share they hold.
AbbVie, which produces arthritis drug Humira, had sales of $19bn in 2013 and employs 25,000 people in 170 countries. London-listed Shire, which manufactures hyperactivity drug Vyvanse, generated $4.9bn of revenue in 2013 and has 5,000 employees across 30 countries.