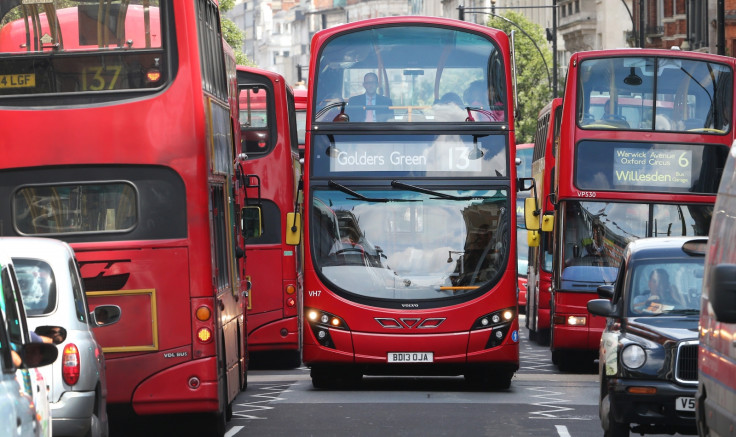 A woman was "performing a sex act" on a man on the top deck of a moving London bus, an appalled fellow passenger has claimed.
Video shot by a member of the public on their mobile phone shows the couple sitting next to each other as the bus drives through Hounslow, west London. The woman appears to be draped over her partner's legs with her head on his lap.
In the video, neither of them says anything but the man looks down in the woman's direction. The woman's reflection can be seen bobbing up and down as the bus moves.
The footage, which has been shared online, shows the woman performing a sex act on the man, the poster claims. The Mirror noted that it is unclear which route the bus was taking or what time it was travelling, but it appears to be at night.
The man who filmed the interaction shakes his head at the couple but does not say anything. He noted on his video that he was moving seats after witnessing the alleged interaction.
In a statement, a TFL spokesperson described the alleged behaviour as "disgusting" and said it would not be tolerated.
"This behaviour is lewd and disgusting, and will not be tolerated on our network," the spokesperson told Mirror Online. "We're working with the Metropolitan Police and the bus operators to look into this."
The spokesperson added: "Anyone who witnesses behaviour like this should report it to the police by calling 101 and it will be investigated."