Two Nando's restaurants in Perth have been slapped with a combined A$40,000 (£23,000) fine for "filthy cooking areas, poor cleaning and hygiene".
The department of health also noticed "rat activity and extremely high rodent activity" in the restaurants. The eateries in Belmont and Northbridge were two of seven businesses in Western Australia that were fined for poor hygiene and pest problems.
"Rat activity complaint. Extremely high rodent activity present. Cleaning and adequate pest control required," the audit report reads, according to the West Australian.
Photos included in the report showed mould growing on floor tiles and fat dripping down the sides of kitchen equipment.
A Nando's spokeswoman said the issues were immediately taken care of following the fine.
"In the last 16 months, we have implemented and maintained a number of measure to ensure ongoing compliance," the spokeswoman said.
"This has included the retraining of management and staff so they fully understand our food safety practices and follow the approved Nando's cleaning and maintenance guidelines and requirements.
"We have also increased this focus across our other restaurants to remove the likelihood of re-occurrence."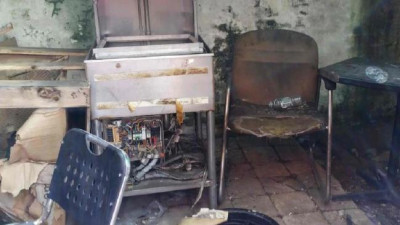 The spokeswoman said the stores have since been inspected and are now up to code.
The review took place in 2016. A recent freedom of information request forced the publication of more photographs from the report with some pictures showing rodent faeces on floors and benches.
Two other Nando's restaurants had previously been fined for below-standard hygiene practice.