Two thugs who left two men with horrific facial injuries in an acid attack - leaving one man partially blinded - have been jailed for a total of 15 years.
Musa Miah and Syed Ibrahim were left with life-changing injuries after they confronted a gang of thugs who had been jumping on cars on Monday (20 March) last year.
The gang had kicked the victim's BMW and as the pair confronted the ten-strong gang, Kaha Miah, 20, and a 16-year-old accomplice, threw acid in their faces.
Miah, from Forest Gate, admitted two counts of applying a corrosive fluid with intent and was jailed for nine years at Snaresbrook Crown Court on Wednesday (1 November).
A 16-year-old boy, who cannot be named for legal reasons, was convicted of two counts of applying a corrosive fluid with intent and having an offensive weapon. He was jailed for six years.
Musa Miah permanently lost 20 per cent of his eyesight and has undergone two skin graft operations after the attack, which forced him to wear sunglasses at his wedding several months later to cover up his facial scarring.
Both the men, who had to wear face masks for months as part of their recovery, said their lives had been "destroyed" by the attack.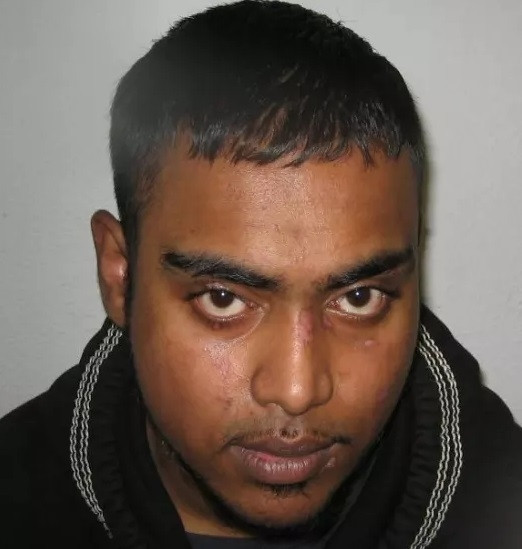 On the night of the attack they tracked the gang to the outside of the entrance to the Nisa Supermarket on Virgina Quay where a brief conversation took place.
The 16-year-old took an Appletiser bottle out of his bag, unscrewed the top and passed it to Kaha Miah, who unscrewed the bottle further and threw the contents into the faces of the two victims.
The youth then threw high strength concentrated sulphuric acid at the pair, with Ibrahim suffering burns to his face and shoulder and Musa Miah suffering facial injuries. The acid was so strong that it melted the clothes the pair were wearing.
Summing up Recorder Gopal Hopper told the defendants, according to the Mirror: "The two of you were drinking and behaving in a boisterous manner. You are seen to be shouting 'we are a gang, yeah'.
"You (Kaha) threw the acid into the faces of the two victims and some of it went into the face of one of your own friends and some of it splashed onto yourself.
He added: "Their injuries have been quite rightly described as life changing and they will continue to suffer because of this wicked act. (Musa) said he could not bear to look at himself in the mirror."