Shocking video shows Islamophobic attack on London woman in front of crying kids
Shocking video footage has emerged of a London man launching an Islamophobic attack on a young woman in front of his crying children. Victim Ahlam Saed said that the row began when a man called her Batman as she walked into a store wearing the full Islamic veil.
The video shows the 25-year-old being repeatedly asked why she was wearing her veil. Saed said that the man started humming the Batman theme song when she walked into the store and told his children, "Look kids, Batman has walked in."
The alleged incident is said to have taken place at a store in Shepherd's Bush, west London on Sunday 3 April. Saed said that she had tried to ignore him but couldn't after he went on to tell his children to "guess" her gender. The man also allegedly told his children to say whatever they wanted because the woman "won't understand English anyway".
Writing on YouTube, Saed said: "I told him he is ignorant and that his kids will be ignorant also if he doesn't change his way and attitude. He kept going on so I decided to record him and he was aware of this."
Trhoughout the video the man can be heard swearing in front of his kids, who had begun crying because of the chaos. At one point during the altercation, the man is heard saying: "I know a white girl who married a Muslim man and she has an Isis flag on her back wall."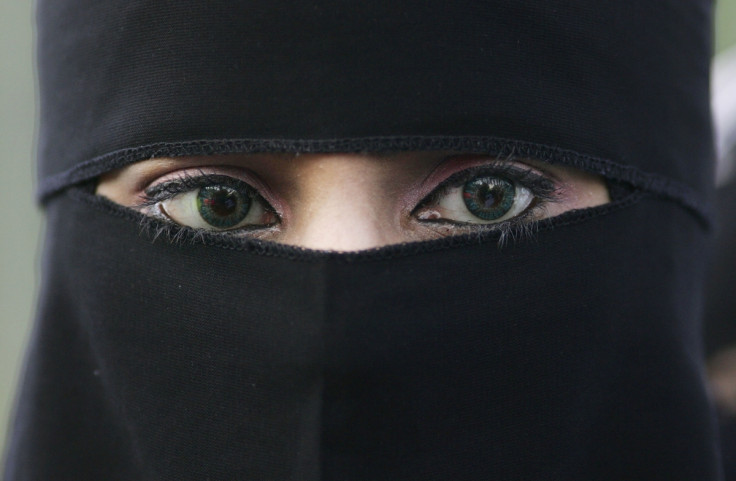 The shop keeper and another Muslim customer were forced to intervene, however, the man continued to verbally attack Saed. She told the MailOnline that she had not informed the police about the incident but was planning to.
Saed said that she then entered another shop to finish buying things for her mother, where she had another conversation with a woman about the Islamic veil. She said that a woman overheard her on the phone describing the incident that had just occurred and told her that the man had been "foolish".
Saed wrote: "As much as she also had his mentality and thinks that all women wearing [the niqab] don't speak English or don't want to interact with others, she was open minded and listened to what I had to say."
© Copyright IBTimes 2023. All rights reserved.