A sickening video has emerged on social media of internet trolls snorting a suspicious white powder while wearing a mask of Katie Price's son, Harvey.
The shocking clip is doing the rounds online and shows a young man donning the mask of former glamour model Price's eldest child, 15, whose father is ex-footballer Dwight Yorke. He then appears to snort a line of what could be cocaine off of a Delia Smith cookbook.
The individual's friends can be heard cheering the troll on throughout the disturbing footage and saying: "Go on Harvey" after he snorts the line of powder through the mask.
The offensive clip has been posted on Twitter several times, with more trolls chiming in with offensive slurs.
Encouraging the antics, one person wrote: "Oh my god HAHAHA" as another added: ""That's up there with the best I've seen."
Price, who is now a controversial panellist on Loose Women, has made it no secret that her son Harvey is continually abused by trolls.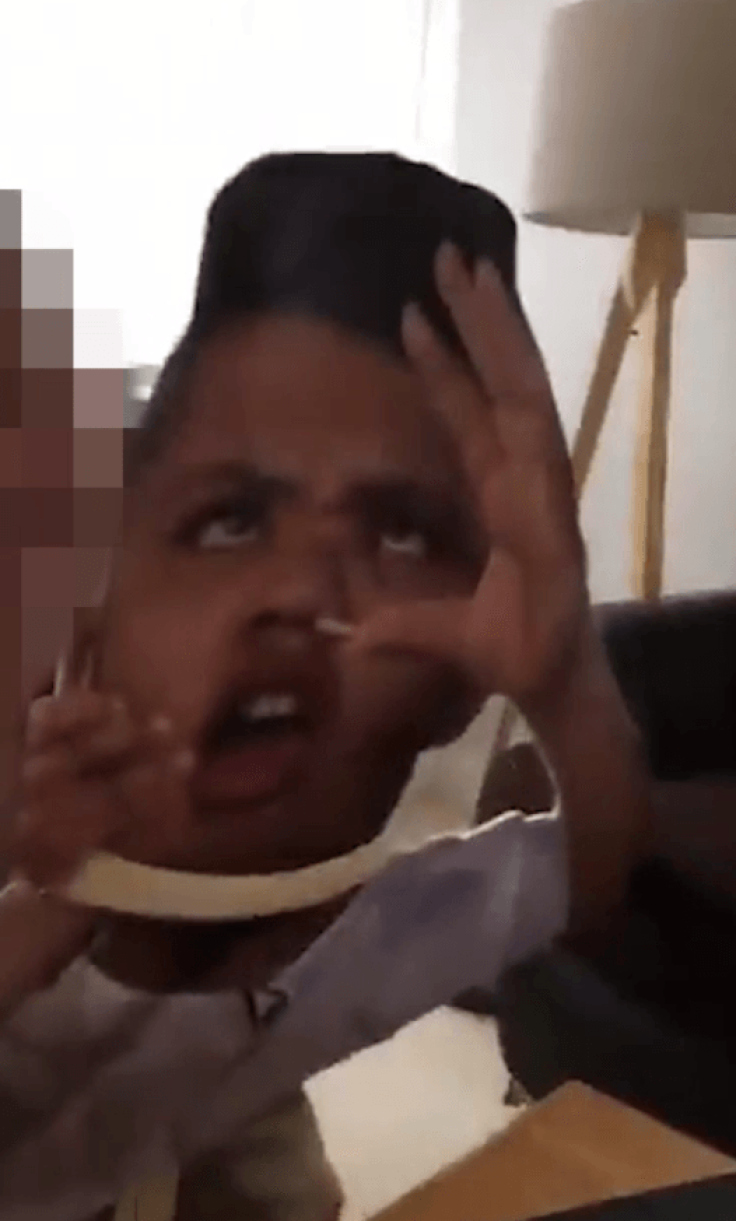 One individual named Mark Williams from Stockton-on-Tees was sacked from his window-manufacturing job earlier this years over abusive comments made about Harvey. He apologised to Price for calling her son a "m***" and a "c***" and said he "never thought she would read it".
He also said that he hoped the teen – who has Prader-Willi syndrome – would "choke on some sweets" and edited a picture of a bag of Haribo Tangfastics to say "Harveybo Tan***********".
Price has openly claimed that Harvey has been the victim of racial abuse and mocked for his blindness.
Price previously launched a petition titled "Make online abuse a specific criminal offence and create a register of offenders" in the hopes of one day making online bullies pay for their actions.
She said: "Trolling is a major problem in this day and age. People of all ages and background suffer every day, including my family – especially my son Harvey.
"I have tried my best to expose people and even had two arrested but nothing was done and there were no repercussions or penalties for this behaviour," she added.