After a whirlwind first season that saw Claire Foy and Matt Smith encapsulate the Queen and Prince Philip's characters in their onscreen portrayals, The Crown is back with a second season just in time for Christmas.
The first run left viewers wanting more as Winston Churchill resigned as Prime Minister, Princess Margaret was left broken-hearted and Elizabeth II was accused of betraying her husband Philip.
But if the new trailer is anything to go by, the couple are set for happier times in the The Crown's second offering for Netflix, which is due to be released on 8 December.
Elizabeth and Philip are seen looking joyful in preview shots for the series and cuddling up with each other as they await the arrival of their fourth child Prince Edward – who grew up to have the closest bond with his mother out of all the children.
It's not all sunshine and rainbows for the blissful couple, however, as the Queen reflects on being publicly embarrassed following clams she betrayed Philip by adding a lengthy royal tour abroad to his Australia visit to help him "adjust" to life in her shadow.
She states: "The rumours still haven't gone away. I've learnt more about humiliation in the past few weeks than I hoped I would in a lifetime." Not even a jovial Philip can cheer her up.
A further divide between them emerges when the monarch lands in a foreign country and greets people, with Philip stood sheepishly behind her as if he didn't belong.
Philip is still his usual loose cannon, with the Queen being told "you married a wild spirit, trying to tame him is no use" upon images of him watching exotic dancers perform for him on a beach emerge from the Melbourne Olympics aftershow.
John Lithgow also pops up in the trailer as Winston Churchill, despite us not expecting to see him in the second run. Michael C Hall and Jodi Balfour also appear after being recruited to portray President John F Kennedy and First Lady Jackie Kennedy.
The second series will also see another new face in terms of Princess Margaret's bohemian photographer husband, Tony Armstrong-Jones, played by Matthew Goode.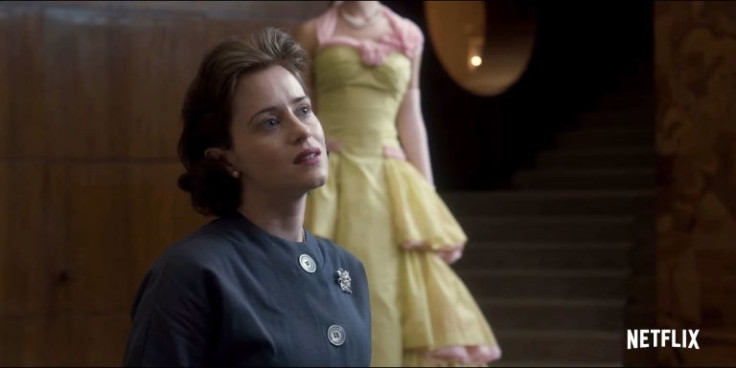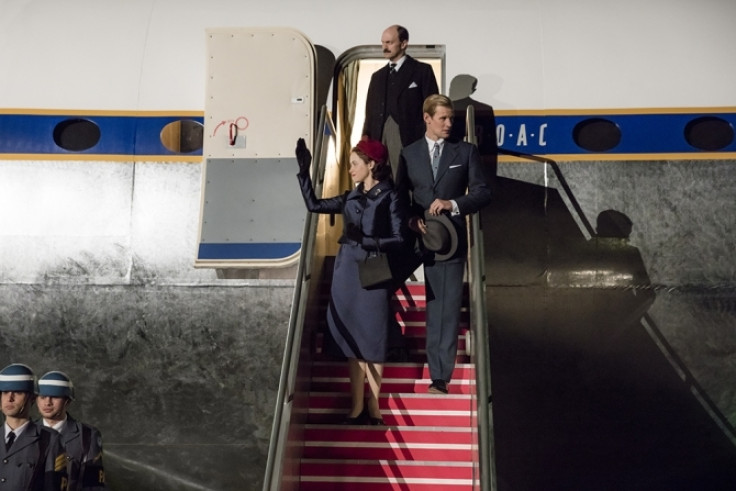 Teasing that there will be drama to come from the new marriage, creator Peter Morgan previously said: "Tony is everything the palace isn't; seductive, dangerous, risqué."
Foy told EW of the new series: "I think [Queen Elizabeth] starts to realise she needs to pay more attention to her personal life now that the other part of her life is going all right.
"The world's changing faster than anyone can catch up with. There is no letup. She just keeps having to go from one crisis to another to another, and at some point, it's about five crises at the same time and you have no idea how she manages to get up in the morning."