A lorry driver has been jailed for 16 months after causing a horrific motorway crash by driving his vehicle into stationary traffic on the M6 earlier this year.
Mariusz Wlazlo, aged 47, of Alderwood Avenue in Liverpool, ploughed his fully-laden HGV into two cars at 43mph after apparently falling asleep at the wheel. West Midlands Police on Sunday (3 December) released the shocking footage of the incident.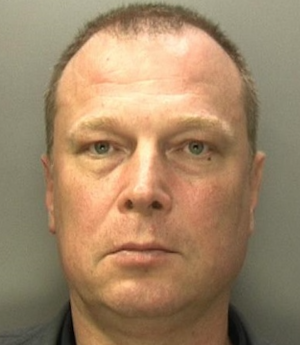 Video from the lorry and another nearby car showed how Wlazlo, an agency driver, behind the wheel of an Eddie Stobart vehicle gained speed before impact.
Wlazlo, who was in a 40mph zone at the time of impact, hit a VW Polo, which then smashed into a Toyota Verso.
Police said that the Polo driver, a woman in her 50s, spent weeks in hospital where she was treated for broken ribs and fractures to vertebrae.
The Toyota driver was released from hospital after treatment for back and neck pain.
The motorway was closed for 90 minutes after the crash, which happened at around 9.40pm on 15 March this year.
At the time, Wlazlo told police attending the scene: "I think I went to sleep for a moment. I can't explain as I don't remember. It was like a dream."
"Wlazlo was clearly not paying attention and indeed was accelerating into stationary traffic at the time of impact," said PC Gareth Phillips , of the Central Motorway Police Group.
"The collision has had a devastating impact on the victim in the Polo. Although she has made a physical recovery, she now feels unable to drive on the motorway.
"It shows just how important it is to keep fully focussed on the road and surrounding conditions, and to always abide by the speed limit as displayed on gantry signs.
"If the speed he had been travelling had been any higher, this collision would likely have had fatal consequences."
Wlazlo held a full, clean, UK driving licence at the time of the crash and had no record of motoring offences in his home country of Poland, investigators later found.
He initially denied causing serious injury by dangerous driving but later changed his plea to guilty and was jailed for 16 months at Wolverhampton Crown Court on 29 November.
He was also banned from driving for three years and eight months. Upon release, the court ruled that he would have to take an extended re-test before driving again.