Shoes Belonging to Jewish Prisoners Stolen From Majdanek Nazi Concentration Camp Museum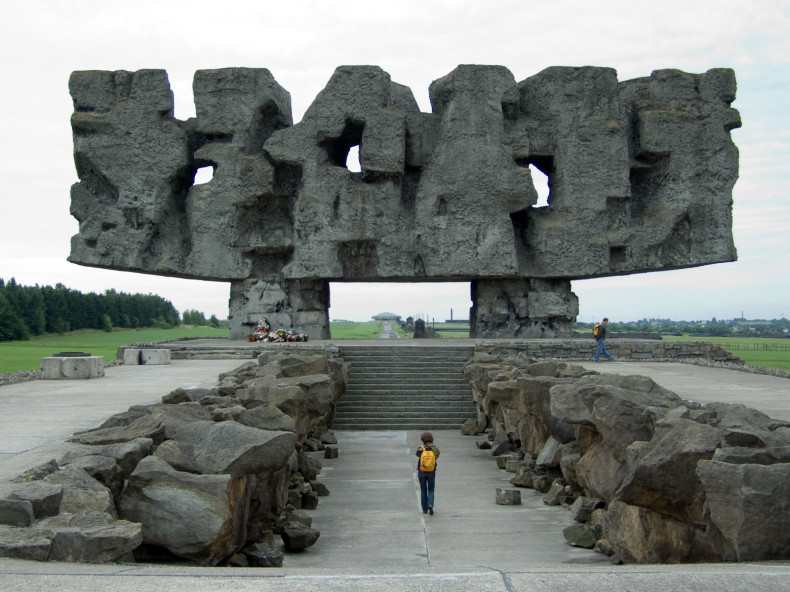 Police have launched an investigation into the theft from the Majdanek camp in east Poland after shoes were taken from a museum display.
A spokesman said thieves cut through a hole in the metal mesh of a display in one of the barracks at the Nazi death camp which ran from 1941 until 1944.
It's believed eight shoes belonging to prisoners have been taken.
"An employee noticed shoes were missing during a routine check on Saturday," museum spokeswoman Agnieszka Kowalczyk-Nowak told AFP.
"A hole was cut in the metal mesh on a display containing several hundred shoes in barrack 52.
"After counting the shoes, we found eight missing."
She added: "It's in this barrack where all the shoes are on display so that visitors can begin to comprehend the sheer scale of Nazi crimes."
A total of 280,000 shoes was held by the museum although in August 2010, a fire broke out at the Majdanek concentration camp barracks and destroyed 10,000 pairs of shoes belonging to former prisoners.
Around 78,000 prisoners, including 60,000 Jews, died there - around half of those who passed through the Majdanek camp which was on the outskirts of Lublin city.
Rudolf Hoess of Auschwitz wrote in his memoirs while awaiting trial in Poland, that one method of murder used at Majdanek was Zyklon-B, a cyanide-based gas used to kill Jewish prisoners.
Thefts from Nazi death camps are not uncommon as earlier this month, a sign with the inscription 'Arbeit macht frei' ('Work will set you free') was taken from Dachau in Germany.
The Yad Vashem Holocaust Museum in Jerusalem condemned the robbery, and issued a statement. "While we do not know who is behind the theft of the sign, the theft of such a symbolic object is an offensive attack on the memory of the Holocaust."
Police could not confirm whether a neo-Nazi or a "collector" was behind the theft.