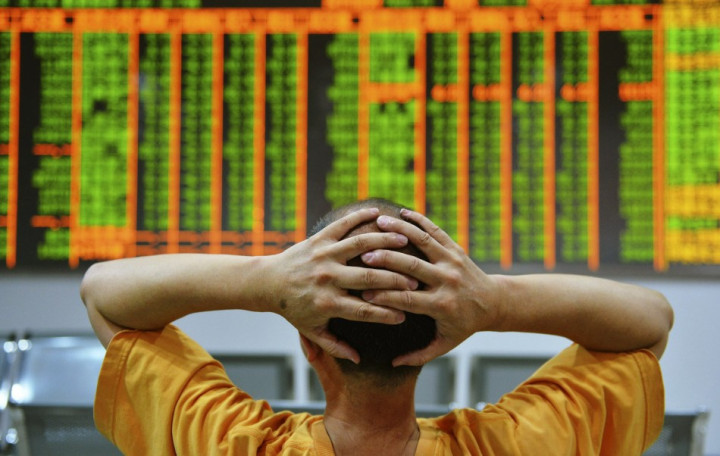 The Financial Conduct Authority has temporarily banned the short-selling of three Portuguese stocks after the political turmoil caused a rift in the equity markets.
Britain's market regulator confirmed that the restriction applies to Banco Comercial Portugues, Banco Espirito Santo and Sonae Industria. The ban will be in force until midnight on Thursday.
The FCA said in a statement that the ban is due to recent trading volatility in London and the measure will help Portugal's market regulator to contain further dramatic fluctuations.
In turn, the Portugese watchdog, Commissao do Mercado de Valores Mobiliarios, in Lisbon said it was temporarily banning short-selling in Banif, Millennium bcp, Banco Espirito Santo and Sonae Industria.
The restrictions come only a day after the president of the European Commission, José Manuel Barroso, tried to quell market fears over Portugal's political instability following a raft of ministerial resignations.
Investors fear that Portugal's coalition government is on the brink of collapse after foreign minister Paulo Portas resigned, only 24 hours after influential finance Minister Vitor Gaspar quit his job.
Markets initially rallied on the news and market analysts voiced concerns that if Passos Coelho did step down it could have a significant impact on the Portugese equity markets.
"We think the market impact of this political crisis is likely to be very significant for Portugal but less so for other periphery countries," said Barclays' analysts in a research note.
What is Short-Selling?
Short-selling is when an investor makes money if the stock price goes down. The seller does not own the stock but it assumes it can buy it back at a much lower amount.
How About Example in Plain English Please?
You ask to borrow your friend's book, which he bought for £10 in the local shop, and he gladly loans it to you.
However, once you borrow it another friend offers you £20 for it. You decide to sell it for that amount.
But you need to give your friend the book back eventually, so you go to the shop and quickly a purchase the copy for £10. You have effectively made a tenner.
That Sounds Good, What Can Go Wrong?
Imagine you went to the bookshop and realised they had sold out.
You shop elsewhere and find that the copy of your friend's book is now selling for £30 as the author has died and it has caused significant demand in the title.
However, you agreed to give the book back to him by a certain point, so you have to have to buy it.
You are now out of pocket.
But It's a Free Market! Why the Ban?
Short-sellers are widely blamed for pulling markets down, especially in a time of crisis.
Since they only make money when the stock price falls, it is in their best interest to see a tumble. Sometimes, short-sellers have such a large position that it could possibly move markets and exacerbate economic turmoil.